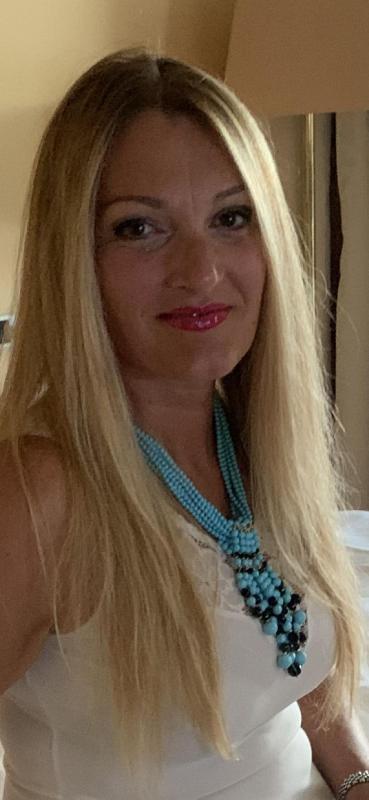 Vivian Narduzzi.
Born in Udine on 23 March 1974, Degree in conservation of cultural heritage, she paints for passion, to dream and to make people dream.
Hers is a "naturalistic representation of female figures permeated by the desire to return to sweetness, elegance, respect for oneself and for nature. The pursuit of happiness is like a river that flows in a slow and suffused atmosphere, barely touched by a sensation of pleasant solitude The trees, the plants and the background support the figures and almost embrace them.
From a nostalgic sense of the past comes the invitation to joy and to admire reality with kindness of soul "(Cit. The art is shown catalog of April 26, 2019-Palazzo Ferrajoli Rome).
Always poised between modernity and the present, she develops creativity inspired by ancient Japanese art. This world of escapism transports her to an imaginative place that allows her to detach herself from today's reality. Her art is also permeated by a cathartic function that is alienating from modern means of expression.
Has participated in the following group exhibitions:
2019 Art shows itself, Palazzo Ferrajoli, Rome, Italy
2019 Contemporary Renaissance, Castel dell'Ovo, Naples, Italy
2019 Contemporary Renaissance II, Villa Favorita Stables, Herculaneum, Italy
2019 Artists in Progress, Caserta, Italy
It is featured in the catalog "2019 Art shows itself" publishing house Pagine.