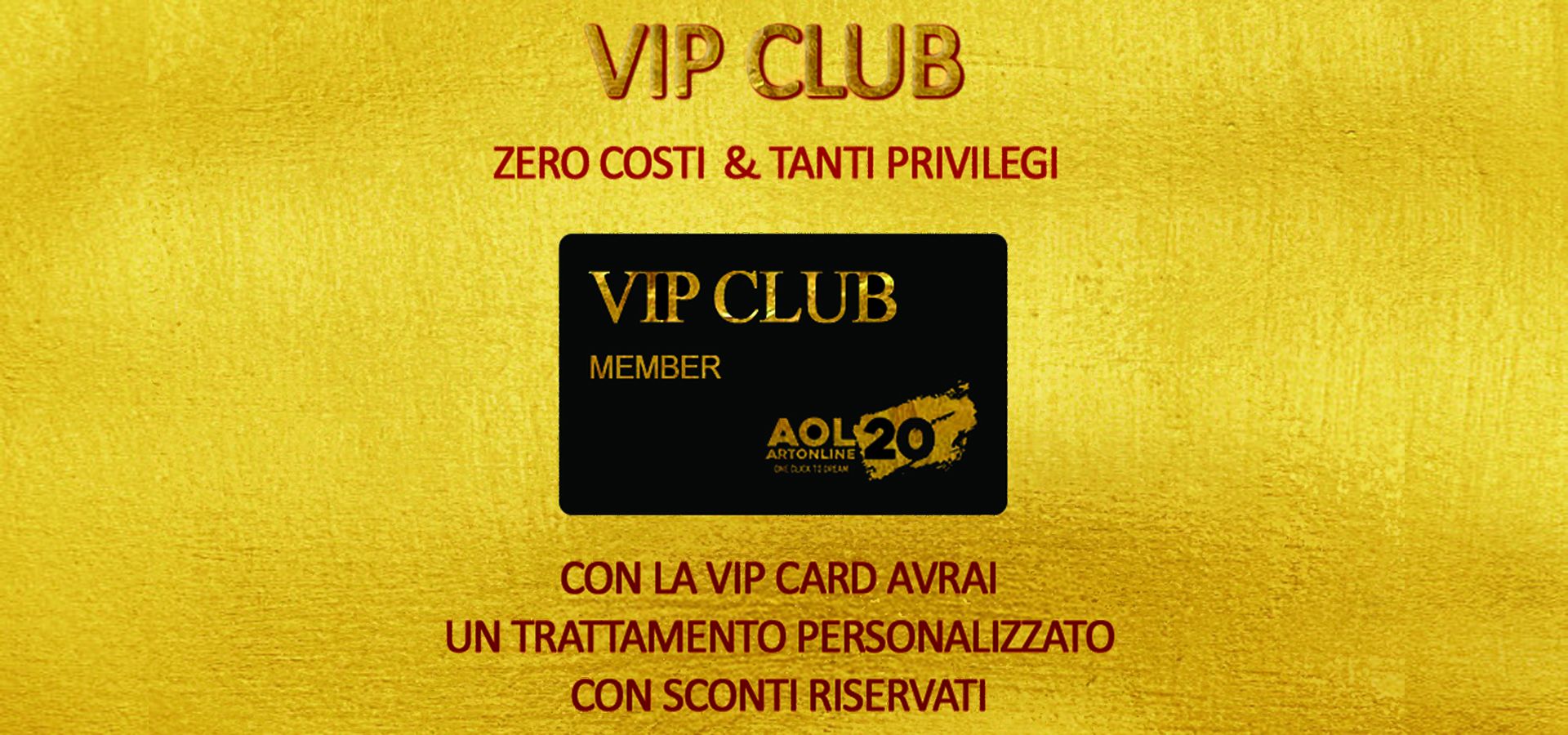 WELCOME to the ArtOnline20 VIP CLUB
The VIP CLUB was created to retain our collectors by immediately offering at no cost a series of privileges, personalized treatments, reserved discounts and in particular:
An invitation to the vernissage of all the Public and Private Art EVENTS organized by ArtOnline20 and the Mazzoleni Foundation.

The opportunity to meet the artists present and take a selfie with them.

The possibility during the event to receive a catalog that can be autographed by the artists present.

To receive a VIP CARD which also includes a

DISCOUNT COUPON

worth € 300 which can only be used for the purchase of a work worth more

than € 2,000, on sale an External Event or in an ArtOnline Virtual Gallery.

The member of the VIP CLUB, who will give away Gift Cards, will be credited with an amount equal to 20% of the value of the Gift Cards given on his VIP CARD.

The amount accumulated in the VIP CARD can only be spent at a fixed amount of € 300, which can be discounted from a work worth more than

€ 2,000.

The VIP CARD cannot be used if there are other promotions.
If you want to know all the other discounts reserved for VIP CLUB members, fill out your form: