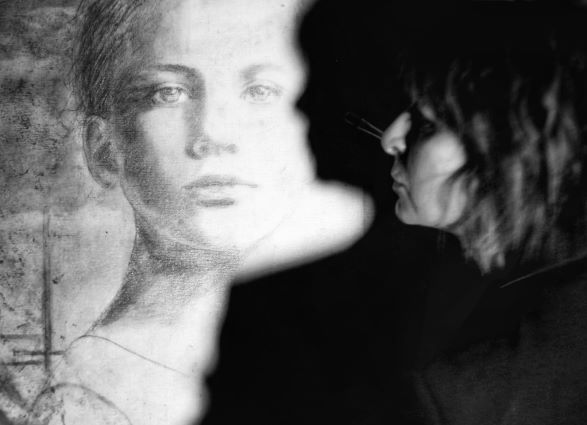 Rosy Mantovani
Rosy Mantovani was born in 1968 in Vigevano (PV), currently lives and works in Gambolò (PV).
After graduating in advertising graphics at the Academy of Applied Arts in Milan, she began a training course as an illustrator for a prestigious Milanese agency. In 2000 she enrolled in the painting course held at the Roncalli Foundation in Vigevano under the guidance of the painters Oronzo Mastro and Davide Avogadro, thus beginning her technical and artistic maturity with the first exhibition events. Since 2012, numerous solo and group exhibitions as well as participation in art competitions where she receives prizes and awards.Her works are present in national and foreign private collections.

Main Awards and exhibitions
2020
1st Critics Award and 2nd Artists Award at the 41st Ad-Art - Artists in the World online art competition
collective "Art Color Passion in Rome" - Art Gallery Rome
collective VII edition Mulieribus - Bottega Mastro - Grottaglie
international event "The future's shape - Women can save the world" organized by AIAPI at the Opera Campana dei Caduti Foundation - Rovereto
2019
collective "Art Progressive" - ​​Monastery of San Giovanni - Cava de'Tirreni (SA) artistic direction arch. Antonio Perotti
participation in Menotti Art Festival - Spoleto art in the City - at Casa Frau with Costieraarte
participation in HUMAN RIGHTS #CLIMA at the Opera Campana dei Caduti Foundation - Rovereto (TN)
participation in the international festival SURVIVAL IV edition at CAM Museum - Casoria (NA)
bi-personal "Women in comparison" with artist M. Gallo - Proposte Lab Gallery in Cava dei Tirreni (SA)
collective 6 artists at Galleria Via dei Consoli - Gubbio
participation as winner of the Daune Excellence Award 2018 competition I DAUNI - Vieste
2018

III classified section painting at the Metropolitan City of Reggio Calabria Award
Absolute Figurative Prize international competition LIGURES Prize city of Lerici - San Giorgio Castle
bi-personal RESILIENZE with the sculptor Maurizio Marioli - Border Line Gallery - Voghera
live performance "Arte Milano THE FACTORY" at the Steam Factory - Milan
personal BEYOND SOLITUDE at Palazzo Tagliaferro - Andora (SV)
tri-personal BEHIND THE SILENCE with the artists M. Marioli and G. Viganò - ex Chiesa S. Cassiano - Mortara
collective "Sensaciones n. 3" at BCM Art Gallery - Barcelona
2017
1st Prize section Figurative The pleasure of Art - Civitavecchia
Biancoscuro Art Contest 2017 finalist won participation in ART Parma Fair 2017
1st place Lo Sguardo International Art Award - MAG - Padua
participation in the XXIII edition of ARTE GENOVA 2017
participation VII edition AFFORDABLE ART FAIR - Milan
participation in MAM ARTE E ANTIQUARIATO - Milan
collective Arte Paris - Espace Christine Peugeot - Paris
2016
1st CostieraArte City of Maiori Prize - Mezzacapo Palace
1st Prize ex-aequo Figurative section and Special Prize "I DAUNI International Competition"
collective Stream of Consciousness - Milan Palazzo Senato
collective Flu Games 2 Berlin - Malzfabrik - Berlin
collective Imago Misericordiae - Palazzo Ferrajoli - Rome on the occasion of the University Jubilee
SUMMER ART 2016 curated by Mazzoleni Foundation at Forte Village Resort - Sardinia
RESILIENCE staff - Villa Bernocchi - Premeno
2015
1st Prize at the Isola che c'e art festival - Villa Castelnuovo - Palermo
Art at Palazzo 8 edition - Annivarsario Galleria Farini Concept - Bologna
collective InterCONNESSIONI 20 artists at the Museum of the Present - Rende (CS)
collective Anabasi Villa Bernocchi - Premeno (VB)
collective SUMMERART 2015 Fond. Mazzoleni - JW Marriot Hotel Venice - and Forte Village Resort Sardinia
collective Art & Fashion Spazio Tadini - Milan
2014
collective SUMMER ART 2014 by Art Events Mazzoleni at Forte Village Resort - Sardinia
personal FIORI DI STADA at Galleria BERGA - Vicenza
tri-personal URBAN SOUL with artists M. Longo and N. Ventura at Palazzo Renzo Piano - Novara
2013
collective winning artists Novara Art Award 2012 at Palazzotto Orta San Giulio (NO)
collective SUMMER ART 2013 by Art Events Mazzoleni at Forte Village Resort - Sardinia
personal STREET FLOWERS Contemporary Art Exhibition - Trieste
2012
personal FIORI DI STADA at Galleria MAZZOLENI - Alzano (BG)
III ° classified City of Novara Award
finalist of the International Biennial of Art Asolo (TV)