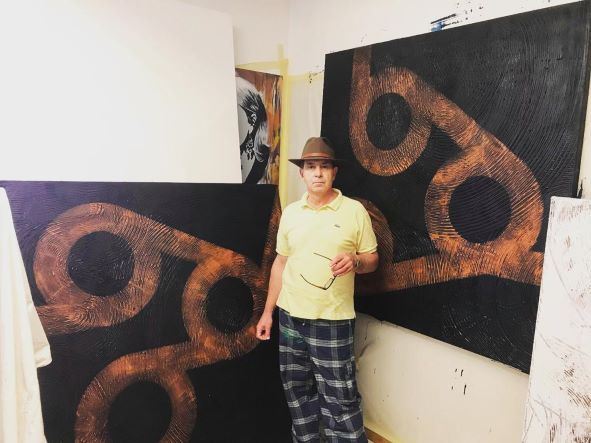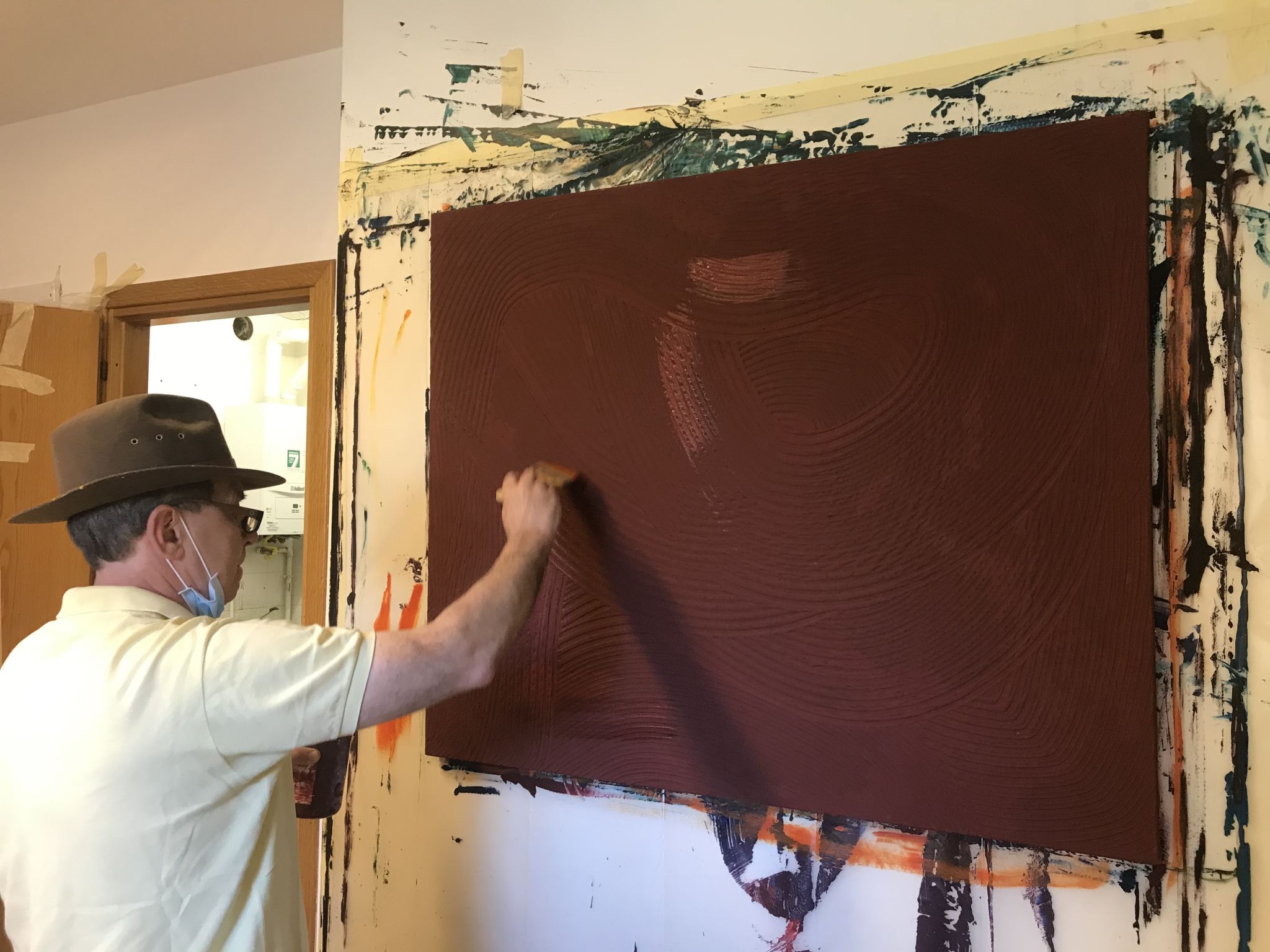 Roberto Prandi.
Roberto Prandi, was born in Bergamo in 1954, now he lives and works in Curno.
Since he was a child he approaches painting, becoming passionate about this form of expression above all for the pleasure of painting.

During the years of his youth he participated in the student struggles of 68 'by founding a free radio with other comrades of the student movement.

After the scientific high school he graduated in medicine and through continuous experimentation he concretized his art in Fuid-Art, self-taught.

His peculiar technique allows to obtain exceptional chromatic effects giving brightness to the pictorial work. The canvas is painted with liquid layers of different colors that create an infinite number of shades. With the paintings, the author tries to convey emotions, sensations, the pleasure of looking at the colors, leaving room for the imagination of every single person. In his paintings each observer can see different images: a luxuriant forest, a sunny field, an erupting volcano, a stormy sea, a dark sky.

Fluid Art

Fluid painting is a form of abstract art that uses acrylic paints with a liquid texture.

He teaches you how to let go of a precise result, how to go with the flow and find the fantasy in what comes out of mixing colors.

It is a strong metaphor for life and acts as a mirror of our beliefs.

Interconnections
Contemporary society is an interconnected society, on the web, in everyday life, in personal relationships. Roberto Prandi thought of interconnection in pictorial art by creating a huge large picture that develops through the union of many small canvases.

In every single painting there are one or more forms that have a symbolic meaning, circular particles, metaphors of souls (from the Greek anemos "breath, wind"), from which one or more sections detach, to connect with the others, forming a one great work, which branches out and extends indefinitely.
SEE ALL ARTWORS BY ROBERTO PRANDI