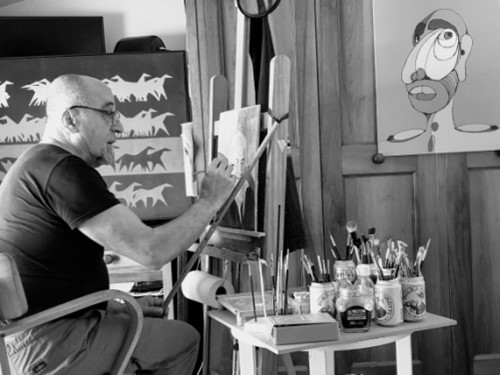 Raffaele Carsana
Raffaele Carsana born on 9 May 1950.
Passion for drawing and painting since elementary school, realized only at the age of 18 for having obtained permission to attend the artistic high school in Bergamo previously considered by my parents too far from where we lived. Here I learned to draw. Then, when I got married, I had to give up the academy, but I continued to draw and paint as a self-taught. Finally retired, I dedicate myself full time to my passion. Having received appreciation on Facebook and Instagram, I participate in two group exhibitions, one in Venice on 29/5 Pro biennale and the other in Rome Galleria Margutta on 16/6.
I consider art a way of communicating the inner research that the artist makes to know himself through showing himself to others.