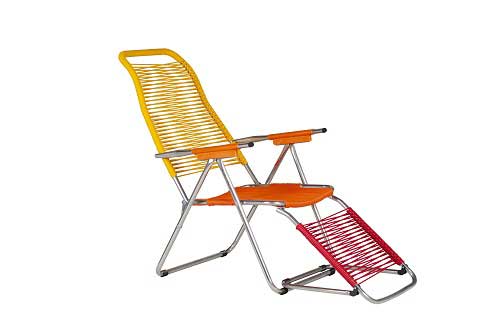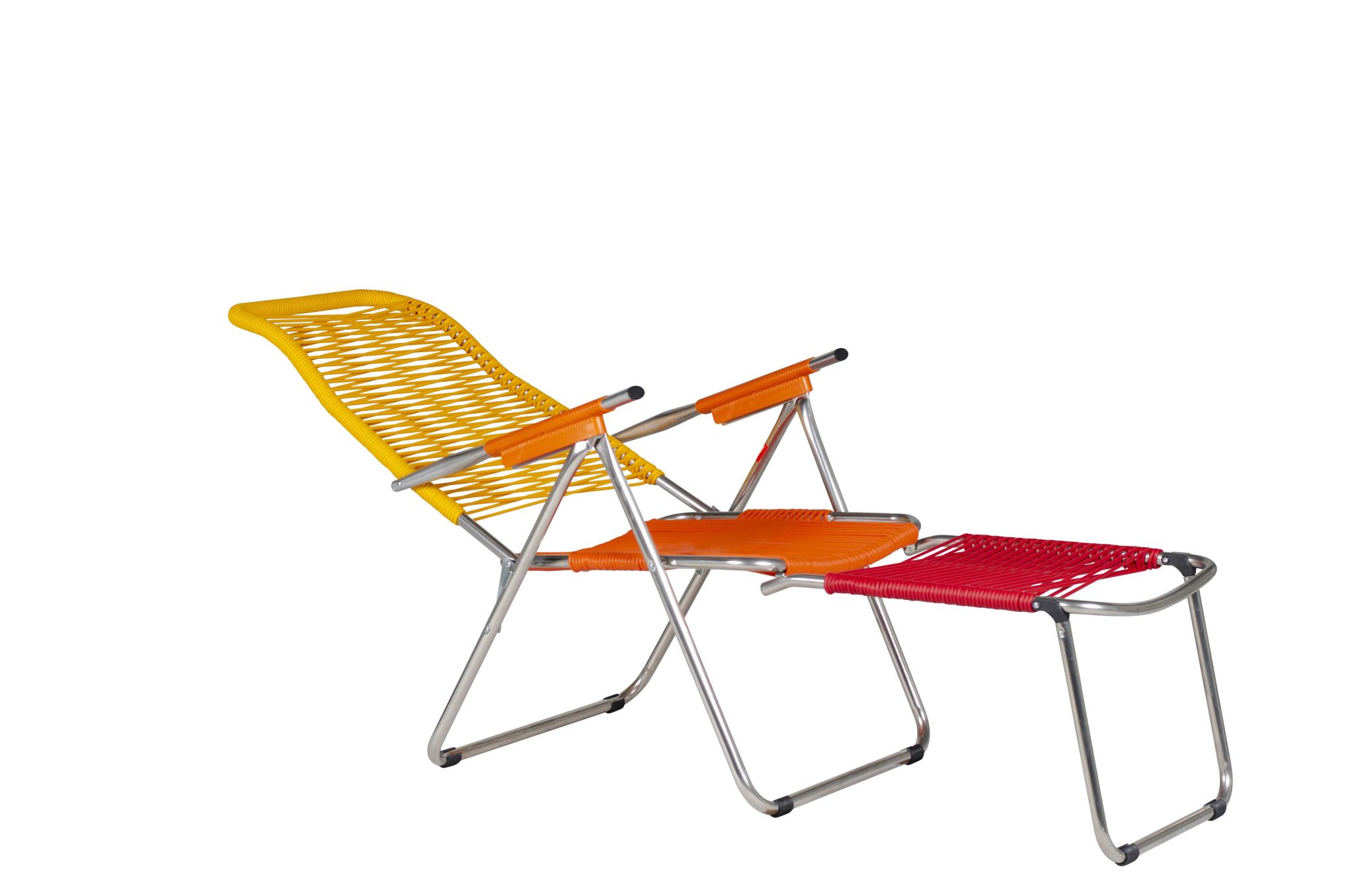 WHEN COMFORT BECOMES POP ART
... The Spaghetti Fiam armchair already at the MoMa Design Store in NY arrives at the Mazzoleni Foundation ...
The Brescia-based company Fiam, which for forty-five years has been producing design objects totally Made in Italy, combining metals, fabrics and weaves to give shape to the pleasure of living in comfort spaces since the very beginning, has studied and applied the most avant-garde technical solutions to in order to recreate the famous Spaghetto Chair.
Spaghetti, the outdoor relaxation armchair Entirely hand-woven in Italy and adjustable in 6 positions, it preserves the memory of particularly smiling years, the legendary 60s!
In that historical moment, the objects of use and furniture change, they adapt to a more unconventional lifestyle than in the past and even relaxation begins to be experienced in an "easy" way: no longer just formal seats where you can stay composed.
Objects are created in which plastic becomes a design element and interprets living objects in a new and casual way, as is the case with the Spaghetti garden deckchair, which perfectly embodies the spirit of that time.
With this project, Fiam meets art when, in 2019, it enters the Design Store of the Museum of Modern Art (MoMa) in New York which has always selected vintage design objects and celebrates their genius.
To consolidate this collaboration comes the idea of ​​creating extravagant multicolored Limited Editions signed by Roberto Gatti di Fiam in honor of the famous Pop Art.
From today, one of these versions will also be available exclusively at the Mazzoleni Foundation, created with the aim of supporting and promoting the immense world of art, mainly made in Italy, nationally and internationally.
Precisely in order to pursue this purpose that characterizes it, the Foundation chooses to exclusively promote the Spaghetti Limited Edition dedicated to Pop Art throughout the national territory in order to pay homage to the creative essentiality of Fiam.