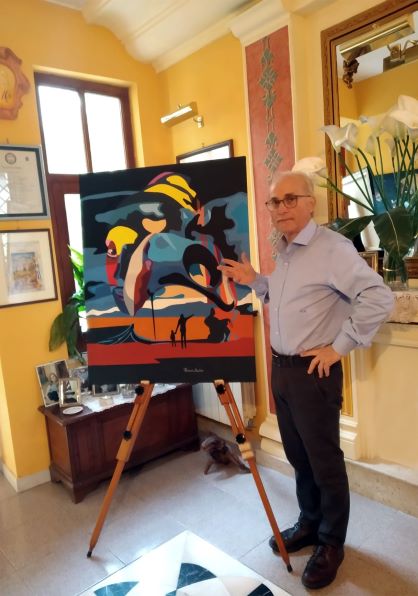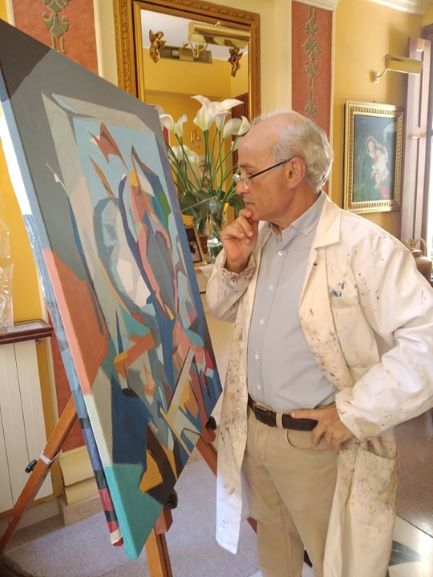 Piernicola Musolino.
Architect, designer, painter,
furniture teacher trainer,
The main activities are architecture and design, neglecting the activity of painting in short periods. In recent years I have decided to give more space to painting.
In the past I have participated in various exhibitions, including prestigious ones.
· Academic Knight of the Italian Federation of Figurative Arts Thyrus.
· Academic Senator of the Italian Federation of Figurative Arts Thyrus.
· Artist selected from the Artoweb portal
· Artist selected OK Milan. Artist selected and awarded by artoteque, diploma of excellence (HONORABLE AWARD)
· Arista winner of a "mural to remember" Messina
· National Competition for the design and construction of works of art, in the outdoor area of ​​the new sports hall. Messina Environment Award (Giulianova Teramo)
· Competition for the design of the "Messina 0808" logo published in the city and territory
Critical judgment:
his technique in the wake of "Divisionism" transforms and translates images into pure chromatic vibrations. Through the physicality of the pigments, it gives voice to one's emotions, favoring color over design and rhythm over harmony. Use the forms lyrically and not descriptively. His art reveals a passion for pure forms, a mediated and reasoned painting that guides the observer into a fantastic world where fantasy and the irrational dominate. The recomposition of the image takes place through the emotionality and sensitivity of the individual.
Critical comment:
artist engaged in the search for a very personal and expressive art. His pictorial compositions elaborated with technical mastery, from his gentle palette of colors, are fantastic and significant.