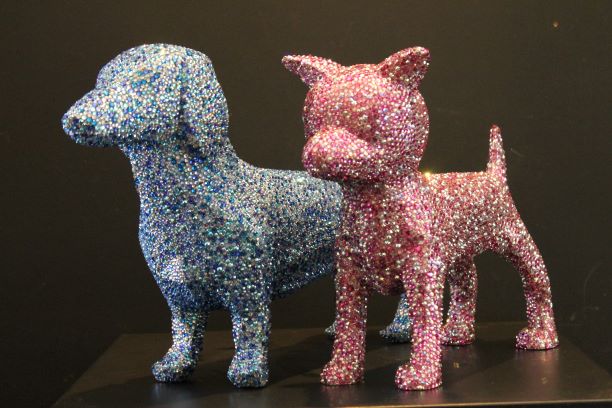 Pet Lovers

The "Pet Lovers" project was born from an idea of ​​"Art Events by Mario Mazzoleni" closely linked to contemporary art with particular attention to the almost symbiotic union between love for animals and a strong taste of neo-pop style. The dog was, especially with the advent of Jeff Koons, a symbol of conceptual art, a perfect example of sympathy, art and color. The Pop philosophy which involved the inclusion of fragments and objects belonging to the everyday sphere, finds in this project a perfect explanation; contemporary art encompasses the real outside world and aims at creating works in which the user can find familiar themes, personal experiences, easy to understand and with direct references.
Pet Lovers is divided into 3 reference models that correspond to 3 different types of dogs: The Bulldog (Zar), The Dachshund (Scooby) and the Chihuahua (Tommy).

The project, as well as Andy Warhol's Pop Art movement, aims at the immediacy, the clarity of the subject proposed with an unequivocal aesthetic taste that must strike the viewer and arouse interest. Each piece of the collection is designed to be unique and refined, presents variations in the decoration and ranges from fluorescent colored specimens, to those characterized by decorative patterns, from the gold model up to the most exclusive pieces in "Preciosa" stones. Each dog is therefore a unique piece and is provided with its certificate of authenticity.
SEE ALL ARTWORKS BY PET LOVERS