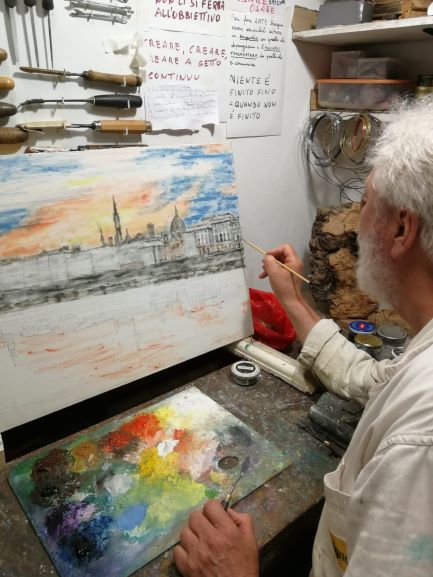 Paolo Nannelli.

Paolo Nannelli was born on 20 June 1951 in the beautiful and lush Chianti Fiorentino.
He was immediately fascinated by the beauty of the hills around Florence. He has developed a deep love for nature and animals which represent his source of peace and inspiration. Fortunately, he immediately felt the need to represent them through youthful sculptures and drawings. He has graduated with honors at the Liceo Artistico of Florence and he has continued his research of spiritual unity through art and nature, a love that emerges from the representation of Florence's landscapes and views. Thus, he identifies his life with his art, openly naturalist.
Appreciated in numerous exhibitions. is a full member of the painters' society Giuseppe Mazzoni. He still lives and works in Florence.
SEE ALL ARTWORKS BY PAOLO NANNELLI