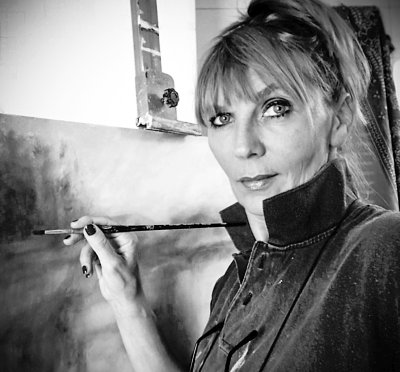 Mirella Scotton.

Mirella Scotton began at a very early age to produce charcoal portraits and oil paintings. She nourished a Passion for Art History and found therein motives for reflection and in-depth study. For several years.
Her work concentrated on decorations upon ceramics, refining the techniques necessary for painting upon Non-flat surfaces and developing original artistic projects in the industrial ceramic sector. During the past Few years the artist hat completely dedicated herself to an in-depth study of Art, with particular emphasis on oil painting and concentration on formal and chromatic color phenomena research.
The landscape themes of the Venetian lagoon, the views of the Sile River, and the paintings of people caught in the act of doing simple everyday actions have become progressively more intimate and informal.
While atmosphere and sentiments have begun to prevail upon the photographic effect. Recently the themes of snow and ice have been added to her artistic portfolio. The pictorial technique has progressed at the same speed as the internal process of composition, which has nevertheless remained free of formal bonds: respect for the rules does not condition the expression of sentiments / feelings nor the form through which these are presented in Mirella's works.
See all artworks by Mirella Scotton