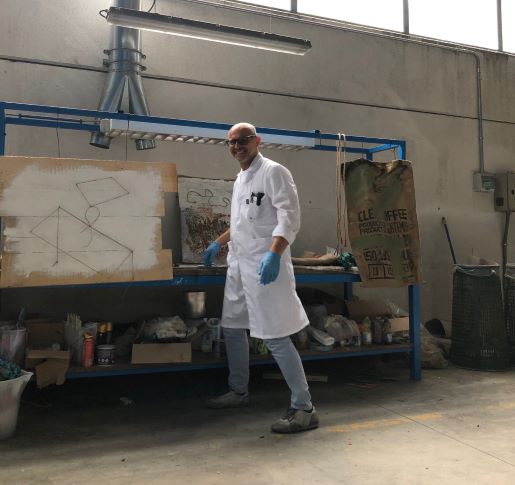 Mauro Consonni.
I was born on the 18th October 1966 in the town of Cantù (CO), and I am the third of four siblings.
Pursuing the family guidings, as a student my studies were oriented towards a technical background.
However, inspite of this, I have always been interested in art in general. It gave me confidence in expressing myself; able to instantly appreciate the unique beauty of an individual body. And therefore an indelible trace of myself is transmitted to those who observe my work by means of a gesture, an idea or symbol, words, a musical note or outlines.
Moreover, I have written poems which have been successfully published, but only a certain number are visible on my personal home-page. In addition, over recent years I have had a particular inclination towards expressing myself by physically reproducing solids. Whether it is coloured or neutral, metal or wood it is undoubtedly a materialistic aspect of my existance which I like and which I feel is vibrating, side by side within me.
This can be defined as a tangible combination of what I spiritually want to express with real concepts such as fire or time; quite a primitive, but instinctive imprint full of energy being expelled from my semi-conscious by means of my art.
So with an absolutely personal approach, I attempt to express my concept of reality and beauty.

SEE ALL ARTWORKS BY MAURO CONSONNI