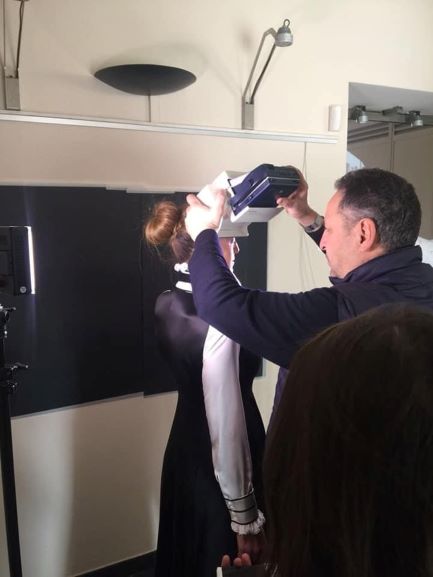 Maurizio Galimberti
Passionate about photography from a young age, today he is known all over the world as the Polaroid artist. His fame is not limited to Italy, but is extended all over the world for having invented and promoted the genre of the "polaroid mosaic": this consists of a collage of many small polaroids, each portraying a different detail of the same subject.
By juxtaposing the photographs, he creates photographic compositions where it is possible to grasp the essence of the subject in its entirety, seeing it from different angles.
In 1991 he began a collaboration with Polaroid Italia, of which he becomes an official testimonial. His shots documented his many travels and showed the world the details of the landscapes and cities he loves deeply, such as Berlin, Venice and New York.
He also had the privilege of portraying film stars, music stars and prominent contemporary characters such as Lady Gaga, Michele Trussardi, Robert de Niro, Cardinal Angelo Scola and Johnny Depp, with the image that later became the cover of the month of September 2003 of the prestigious magazine "Time".