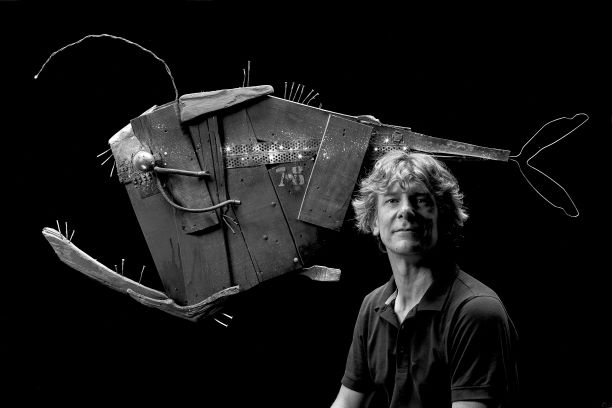 Matteo Martignon – Mirano (Venice) 1976
He lives and works in the Venetian hinterland, operating in the field of visual arts.
The pleasure of creating, which has been his great passion since he was a teenager, has changed over time, passing from figurative painting to informal material, to become all-round material, sculptures and material compositions.
After studying in Venice at the Art Institute and at the IUAV, he embarks on a series of overseas trips, which will inspire him to experiment new techniques.
From 2010 he began his material compositions by collecting various materials, initially on beaches and river beds, with the skilful ingenuity of transforming them into something personal.
Material that has a past and its own history, objects that, left to themselves, end up disfiguring the environment, today can relive decontextualized from their being, but able to take on a new form.
The mainly aquatic subject is linked to the history of the objects brought to the beaches by rivers and sea.

See all artworks by Matteo Martignon