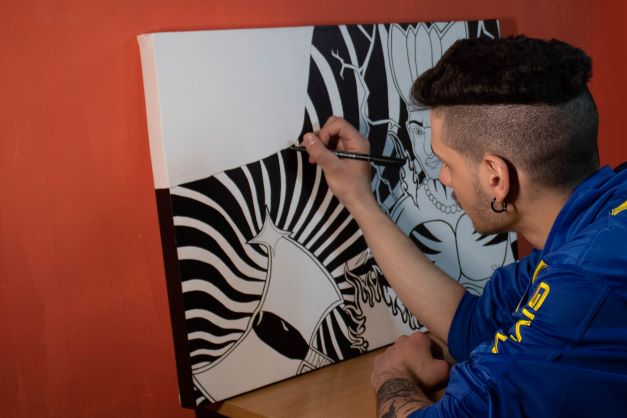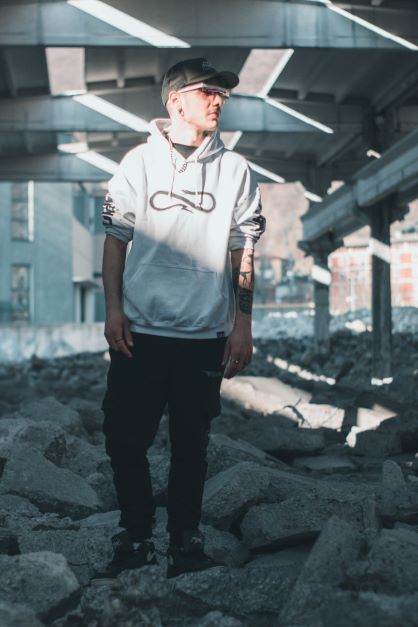 Massimiliano Sgrò.
Born in 99, he was born in the city of Messina, but already at an early age, he left his land to move to the province of Brescia with his family.
Since he was a child he drew continuously, ranging from cars to souls and then again to animals.

During the last phase of his childhood he began to do his utmost as a self-taught person in replicating characters belonging to Japanese animation and creating prehistoric scenarios containing dinosaurs in the forests, at the same time he created comics with original characters, inspired by the influences present in that period.

In the early stages of adolescence, he imagines boundless worlds with unreal animal species, mostly inspired by the reptilian world. He comes to imagine a real ecosystem that varies from mighty creatures, over 100 meters high, to small humanoid creatures and biotechnological hybrids (robot-reptiles).

In the midst of adolescence he temporarily abandons his devotion to drawing, partly because of a wrong professional orientation and partly because of the indifference typical of that age.

At the age of 19, fed up with the turn the course had taken, he decides to throw himself into the profession of tattoo artist and thus try to have a life that can gratify and satisfy him on a professional and personal level.

Slowly he takes back his desire to be recognized for what he could represent through the drawing.

After the end of the course, having obtained the qualification, he tries unsuccessfully to be taken under the wing of a more experienced tattoo artist who could teach him to improve the technique, so his style has developed in a self-taught way, still realizes tattoos.

All this led him to understand his style, which is not yet well defined, claims to be inspired by the world of tattoo, cartoon, and even surreal and minimalism.

All this is characterized by the absence of colors and therefore only by the use of black on white.

So he understands that in addition to trying to establish himself in the world of tattooing, he needs to do it first and foremost in the world of contemporary art, trying to distinguish himself with the way he represents things.
SEE ALL ARTWORKS BY MASSIMILIANO SGRO'