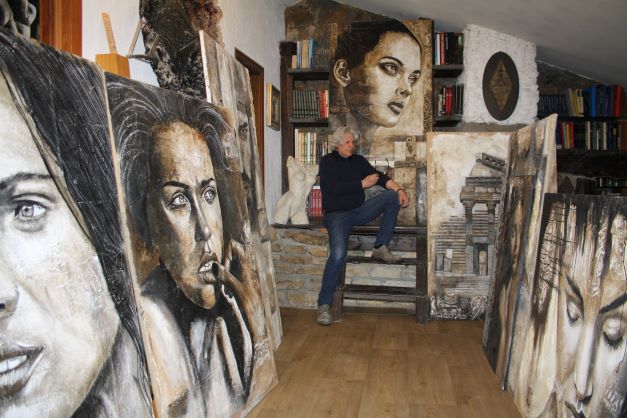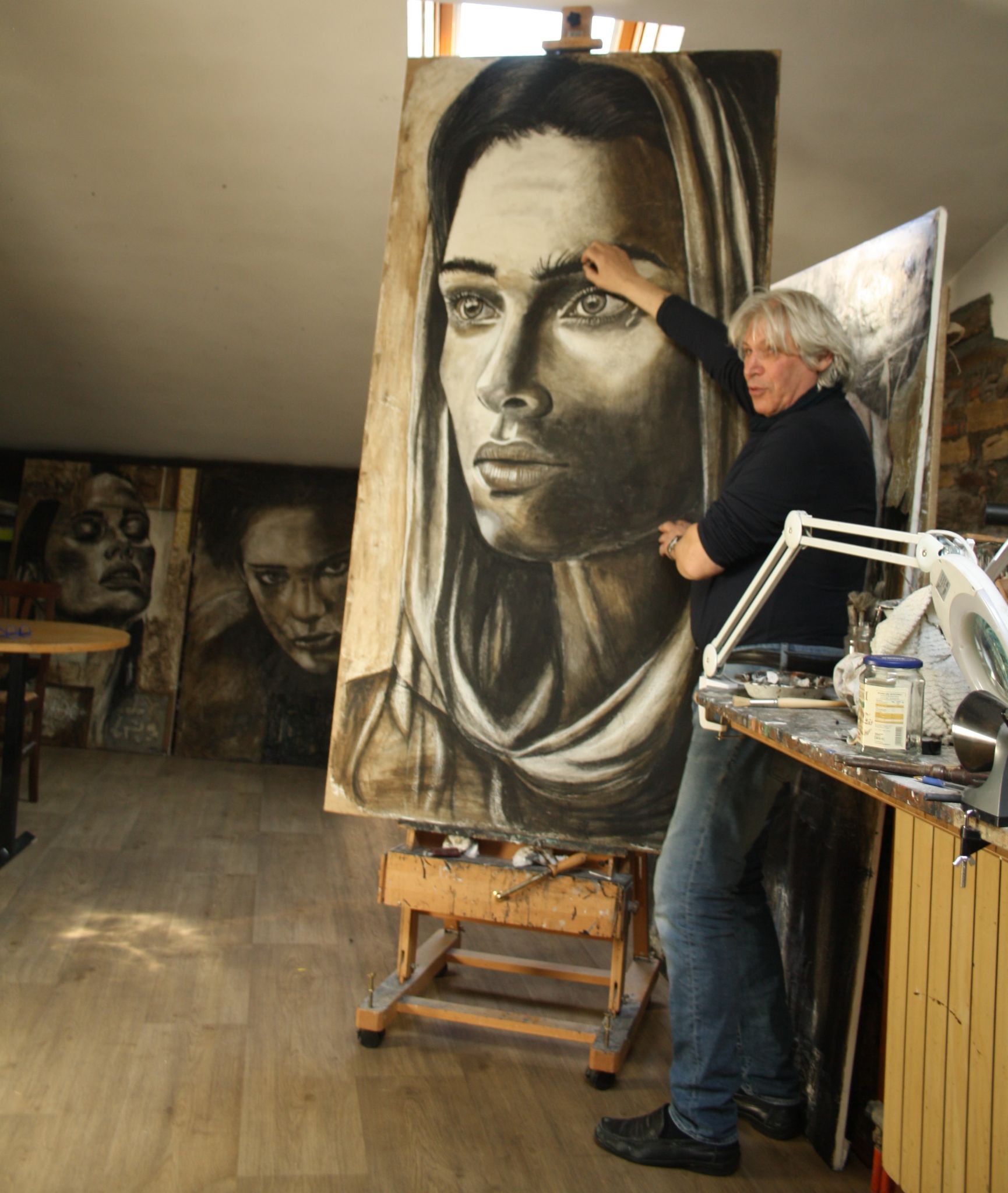 Mariano Carrara.
Biography:

MARIANO CARRARA was born in Credaro (BG) in 1954, after graduating from the Technical Institute of Monza, he studied painting and sculpture privately. The first years of his career are dedicated to painting and later to sculpture. However, it was in 1988 that his great passion for glass was born in him, thanks to the meeting with the American master Narcissus Quagliata of whom he became the pupil; in 1990 he attended a course with the master of blown glass Massimo Lunardon. His first studio was opened in 1991 in Bergamo, it is here that Mariano Carrara creates his first sculptures in cast glass. In 1992 he began his research on chromatism in sculpture and after having worked with the great Murano master Pino Signoretto, he began working on large surfaces in 1997 he returned to Murano again to study new techniques for casting in mold with the Japanese masters Shinichi and Kimiake. Higuchi. He still works in his laboratory studio in Credaro (BG), always experimenting with enthusiasm new glass sculpture techniques.

Numerous exhibitions and installations have been created by the artist over the past thirty years and a large exhibition was held in 2012 in Chicago.

There are many artistic experiences of Mariano Carrara, his creative force imbued with that craft which is fundamental for a training path-process. Mariano sculptor prefers forms that have an intense formal and plastic charge, which he investigates and researches with immediacy and spontaneity.

His sculpture is rigorous, biting, incisive, constructed and reasoned in every part, free from cultural superstructures and symbolic references. Monochromy and in other works polychromy seek transparencies that magically cross his works. He is in love with the combination of glass and light which he made a reason for living.
The Painter with his introspective research has as a result a realistic portrait of the shadows of the faces, the spontaneous expressions also made on plaster to better capture the expressiveness and suggestive power of the characters.
He investigates a new world, creates a particular painting to take a new emotion in the subjects of the portraits. The artist has a strong interest in the sensuality of portraits of the female world, a path marked by the relationship between past and present, taking as a starting point more or less fleeting traces of lived lives to transform them into contemporary portraits.

Mariano Carrara asks to reflect on their past experiences through the analysis of the unusual art choices that have determined the present. Among his canvases, portraits marked by intense gazes and shadowy shades of an interior that is certainly unusual and possesses a creative vivacity, managing to convey new emotions.

THE MAN
Almost four decades have passed since I met Mariano with whom I collaborated for the realization of numerous and complex works. It was an important meeting that allowed me to introduce myself to the magical world of glass art. I appreciated in him the passion, the professionalism and the seriousness of the man in one piece, with his utopias, rejecting the vision of a world that is often indifferent and devoid of ethical, moral and social values. Its continuous search for innovative and material solutions makes it current and projected into the future. It is distinguished by generosity towards the social, with the creation of training workshops and the desire to stimulate the new generations to meet the art of glass and other forms of art. A praise to the artist Mariano: art is freedom without ties and ties, but also contamination between art and life.

The friend EGIDIO SARTORI