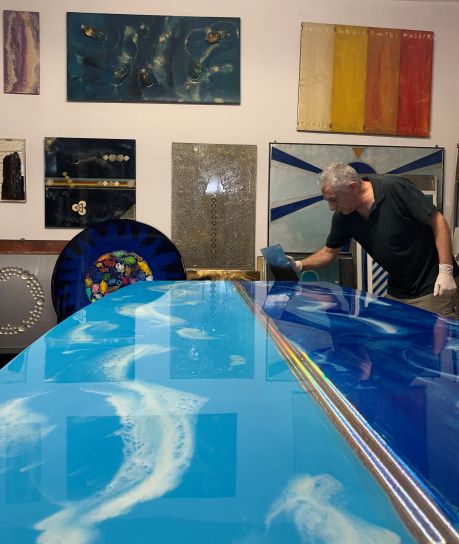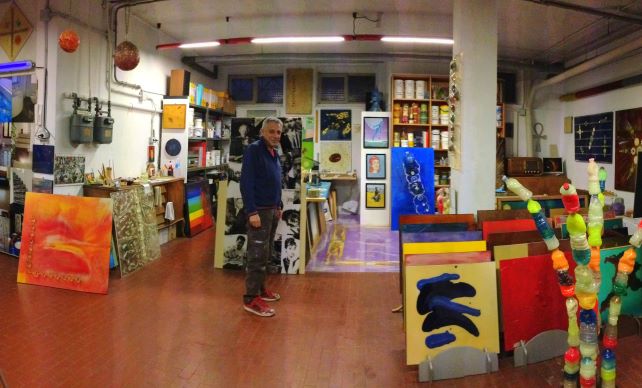 Giuseppe Portella

Giuseppe Portella was born on 11 December 1962 in Novate Milanese, home to his laboratory and the locality where he currently lives.
Her origins are Sicilian.
Since he was a boy he has shown interest and passion for painting and art in general.
Totally self-taught, his techniques are gradually acquiring refinement and flair, in a creative and thoughtful versatility dedicated to continuous experimentation.
His resin works find space not only in Italy, but also in collections abroad.
There are many personal, collective and international exhibitions to his credit and art fairs.
He creates paintings, sculptures and design works with a unique style, without ever abandoning the resin, the one who makes everything eternal.
In 2006 he was the first in Italy, he began to sift the properties of luminescent rare earths and to exploit the effects of light, natural properties of these pigments, combining the old with the new, in the search for the conjunction between past and future.
In 2014, his first Public Work was inaugurated in Novate Milanese, a sculpture positioned on a roundabout at the entrance to the town: "Tiamat".
In May 2017 he exhibited his works in his first museum exhibition at the FRANCESCO GONZAGA DIOCESAN MUSEUM in MANTOVA.
In September 2018 he was selected and participated in the 8th INTERNATIONAL ART BIENNALE IN MONTE-CARLO 2018 with the Malinpensa Gallery by La Telaccia.
In 2020 published on Mondadori Art Catalog - CAM nr. 55 and in 2012 in nr 56.
See all artworks by Giuseppe Portella