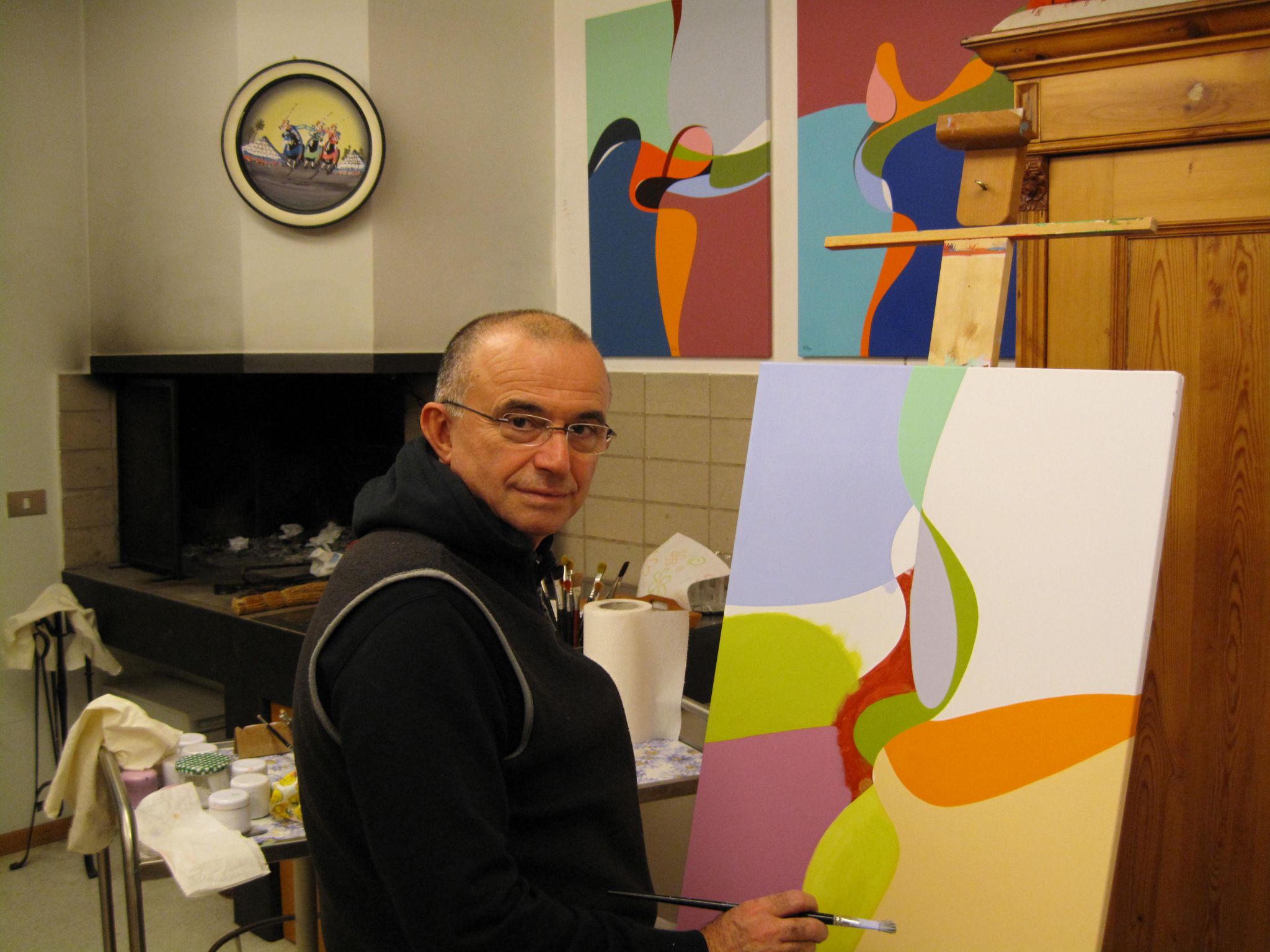 I was born in San Giovanni Lupatoto VR in 1951, I live and work in Zevio (VR).
I have a degree in architecture from the University Institute of Venice.
I am a member of the Verona Fine Arts Society.
I have participated in painting exhibitions and competitions (artelaguna prize) in Italy and abroad (Innsbruk art fair).
In 2010 I was selected for the second phase in the competition for the creation of an artistic stained glass window of the New Command of the Imperia Fire Brigade in the Crespi barracks.
About my painting they wrote:
".... In fact, just as architecture represents the perfect fusion of aesthetics with technology, Giorgio Soave's painting manages to blend the rigor and formal elegance of lines, geometries, clear and light planes, with the very delicate fantasy of its meticulously researched chromatisms…. "
... Giorgio Soave's painting, although elegant and refined, is not as one might think the cold result of a work of intellect, it is not just a perfect, balanced and formally flawless construction, it is instead a joy for the eyes and an exciting discovery of feelings , sometimes serene and sometimes painful, but always sincere and immediate. In a word, Giorgio Soave's painting is decidedly sympathetic, in the purest etymological sense of the term since it really unites the artist and the observer in pathos, that is, in emotion. (Beppe Domenichini)
"… Balance and harmony are the key words that best interpret his works. Color does not dance freely, but is guided in its making on the support; both in the large almost monochrome canvases, where the light is brought precisely by the balanced chromatic relationships,…. where the colors dance to more modern rhythms. Dynamism and stasis rendered by the capable use of lines and figures that chase and relate to each other in the paintings .... "(Matteo Tropina)