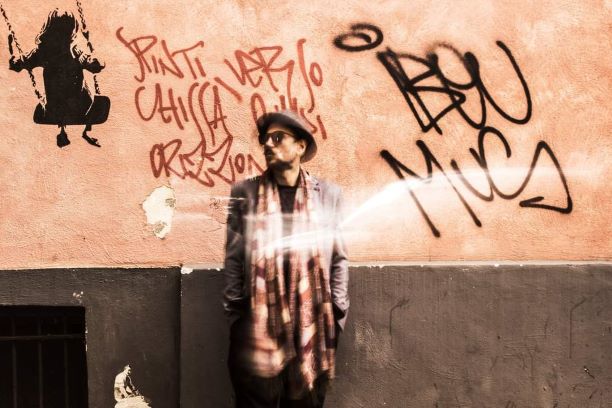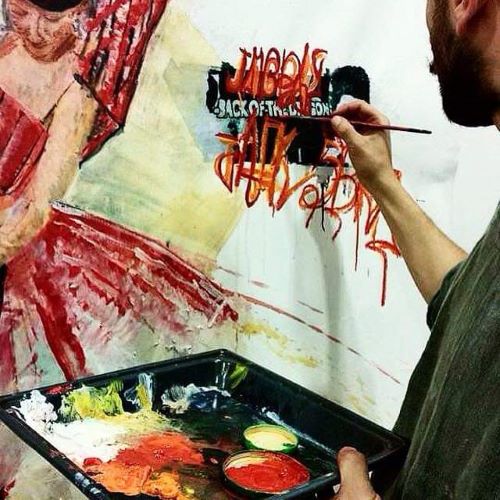 Giacomo Ruffa

Giacomo Ruffa is born in Turin in 1986. Both his parents worked as art conservators of pictures, frames and furniture. He grew up in their workshop creating since a very young age a great connection and passion with art.
He lived all his adolescence in a world of fun and vices, rave parties and clubs. Techno music as the soundtrack for good nights, making him feel part of a big family and like him, many others of that generation.
From 2005 to 2012 the dark years arrived due to addictions and emotional shortcomings, but after a long journey he finally managed to put himself back to track and he graduated in Advertising Graphics.
Thus was born his interest in combining Figurative Art with Digital Art.
In 2010 he became the co-founder of Yourself, a project aimed at pictorial, photographic, video and performance events.
In 2014 he moved to London and joined the Oroccoccoro Movement with which he exhibited in London, Milan, Kuala Lumpur, Bergamo, Berlin, Venice and Turin.
In 2017 he left the Movement and returned to Turin.
He then decided to take a moment to think about what the leitmotif of his life has been. Here he came back to electronic music.
From 2019 to 2020 he dedicated himself to the realization of the RHYTHM collection, a project dedicated to 30 years of history of the evolution of electronic music in Europe, through material and gestural painting.
The strength of the color and its materiality give three-dimensionality to the painting, the non-definition of the stroke creates the movement and the perspectives guide the work.
With the world in pause, the social theme touches so deeply each one of us and no one excluded.
Sociality as a primary human need.
SEE ALL ARTWORKS BY GIACOMO RUFFA