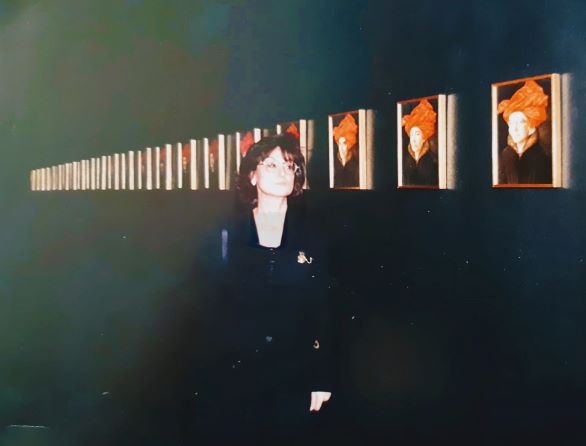 Franca Silva

Franca Silva has cultivated her vocation as a painter and portraitist by exhibiting in both personal and collective exhibitions and collaborating in major exhibitions such as the one for "la Repubblica" and "Pitti uomo" in Florence.
For more than thirty-five years she has dedicated himself to making remakes of Grant Wood, Pollaiolo, Rubens, Manet, Moroni, Modigliani, Van Eyck, Pontormo and other artists, not neglecting portraits in a modern key.
Among others she portrays Giorgio Forattini, Eugenio Scalfari, Egon Fürstemberg and his family, Piero Chiambretti, Ottavia Piccolo (with husband in a Hopper) and, for the exhibition "Woman disturbing", Gae Aulenti, Ornella Vanoni, Valentina Cortese, Miuccia Prada, Carla Fracci and others.
Still in homage to Van Eyck's "Man disturbing, she portrays George Clooney (a portrait he owns) and, later, other American stars and eleven important men from Bergamo for an exhibition in Bergamo.
In 2011, for Cinecittà Luce, on the occasion of the Venice - Lido Film Festival she exhibited the Italian divas: Anna Magnani, Sofia Loren, Claudia Cardinale etc. and American stars such as Audrey Hepburn, Julia Roberts, Elisabeth Taylor, Penelope Cruz, Angelina Jolie and others.
SEE ALL ARTWORKS BY FRANCA SILVA