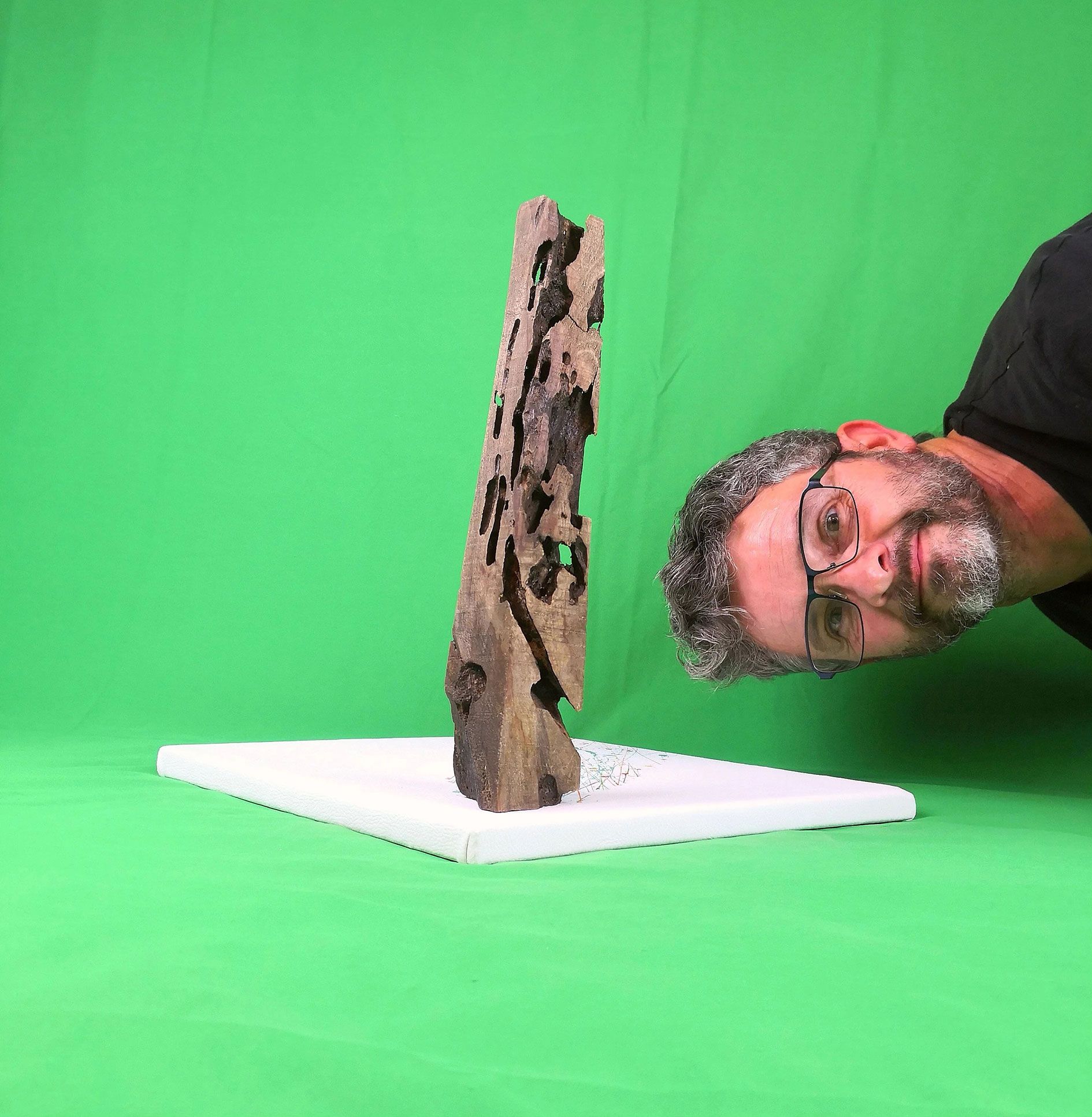 Dario Dabbeni was born in Varedo in the province of Monza and Brianza, on July 10, 1968.
From 1995 to 1998 he attended the Higher School of Applied Art to Industry of the Castello Sforzesco in Milan.
In 2018 he moved to the United Kingdom where he began a new "challenge" linked to design projects to deal with experiences and working methods different from those acquired in Italy.
The passion for design and the continuous search for new ideas have led Dabbeni to create textile panels transformed into headboards, decorative panels, seats and unconventional works, unique objects with a strong artistic "thrust".
Some of these works have been exhibited both in Italy and abroad such as, for example, London, achieving good results both in public and in sales.
In 2020 he returned to Italy, while continuing with the work of textile furnishings, he begins to use fabric as an art form, describing in an artistic form the sensations of the periods he was experiencing.
In his works we perceive different emotions such as anger, fear or joy and concepts dear to him such as diversity linked to disability.
Only by knowing the projects carried out in the field of inclusion can we understand more deeply the thought that leads Dabbeni to express himself with art in this way.