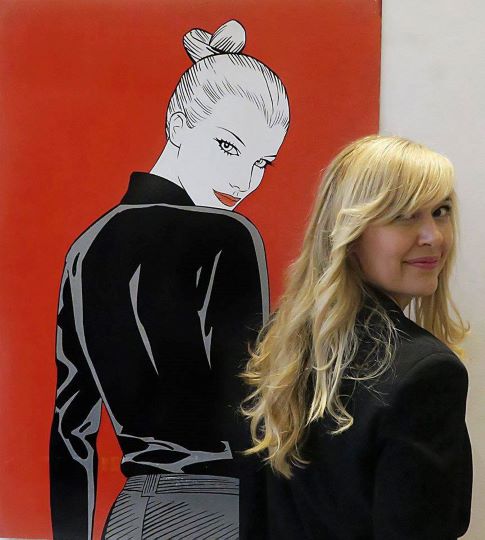 Cristina Stifanic.
The artist, of Croatian origin, lives and works in Milan. You have exhibited at:
• Palazzo Gradenigo, personal exhibition during the Venice Biennale
• Museum of Science and Technology »Leonardo Da Vinci», Milan
• Museum of Comics and Animated Image, Milan
• Civic Museum, Monza
• Palazzo Mediceo, Lucca
• Cross Art Gallery, Berlin
• Museum of Contemporary Art (MAC3), Caserta
• Civic Museum, Bolzano (Städtischen Galerie in Bozen)
• Banca Intesa San Paolo, Milan
• Brolo Museum in Mogliano Veneto (Venice)
• Palazzo Genovese e Fuscione, Salerno
• PAN - Palace of the Arts in Naples, Naples
• Atelier of Lucio Fontana, Albissola
• Italian Embassies in Brussels, Luxemburg, Calcutta, New Dehli, Mumbai
• Palazzo Cusani, Milan - curator: Philippe Daverio
Relevant artistic projects.
In 2015, Cristina made an animated video about Pinocchio with the original music of the famous composer and jazz musician Giancarlo Schiaffini. The show was presented at numerous theaters and film festivals. The HAZE publishing house has published the Pinocchio book with the DVD of the musical film. For the Teatro dell'Aquila, Cristina and Maestro Schiaffini presented a second show of images and music to celebrate the centenary of Erik Satie's and Picasso's opera Parade. You have created numerous covers for the HAZE publishing house and posters for the theatrical performances of the museum dedicated to Alda Merini.
She was also selected by a team of British and American neuroscientists for her ability to capture dreams on canvas.
Formation.
Cristina graduated in Computer Science in Milan, attended the Academy of Applied Arts of the Castello Sforzesco, earned a master's in Business & Marketing Management and a master's in Scientific Analysis of Non-verbal Communication.
Alongside her artistic career, she designs and delivers seminars on creativity applied to innovation for multinational companies, both in Italy and abroad.
SEE ALL ARTWORKS BY CRISTINA STIFANIC

DIABOLICA GOES TO HOLLYWOOD: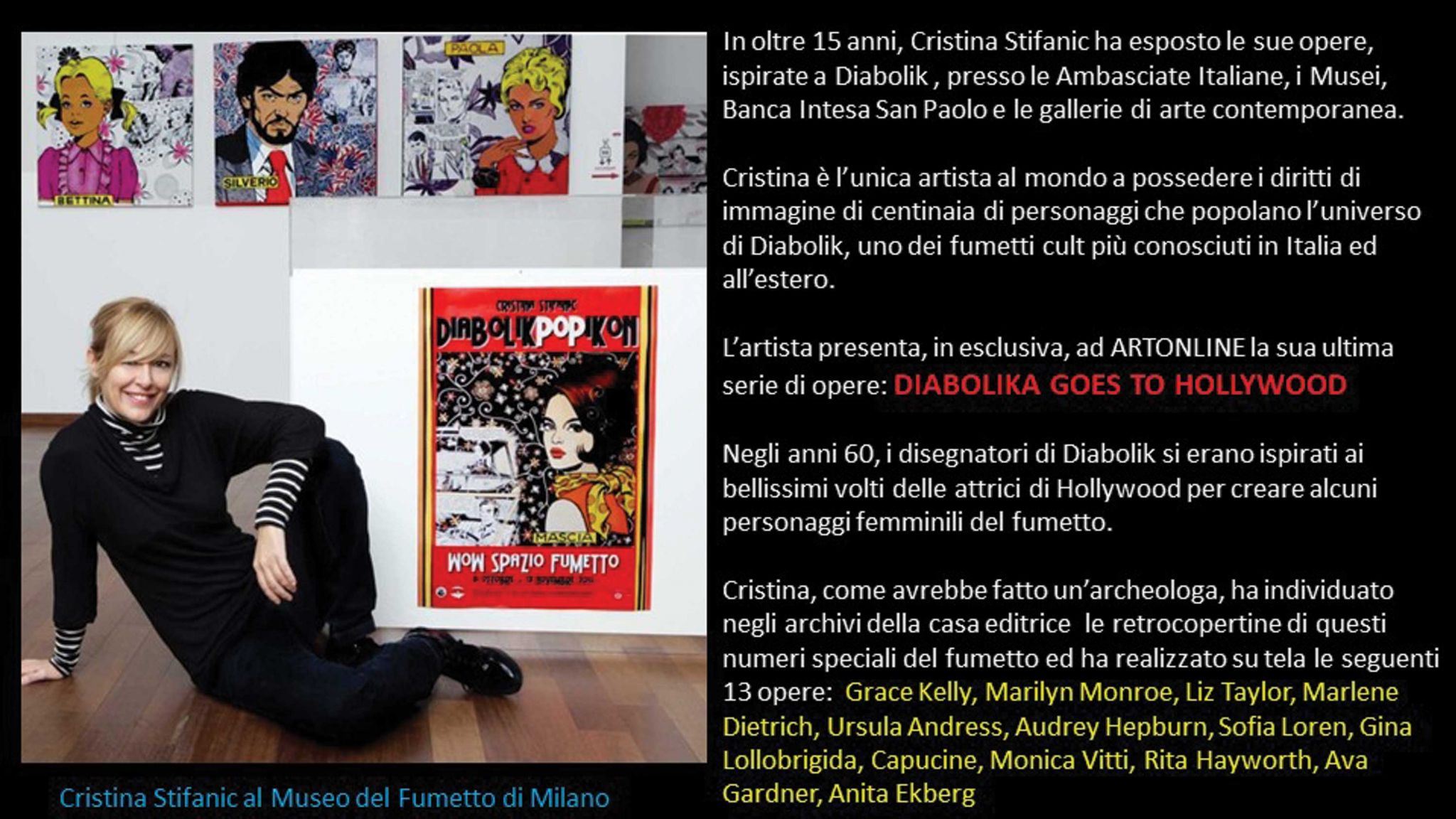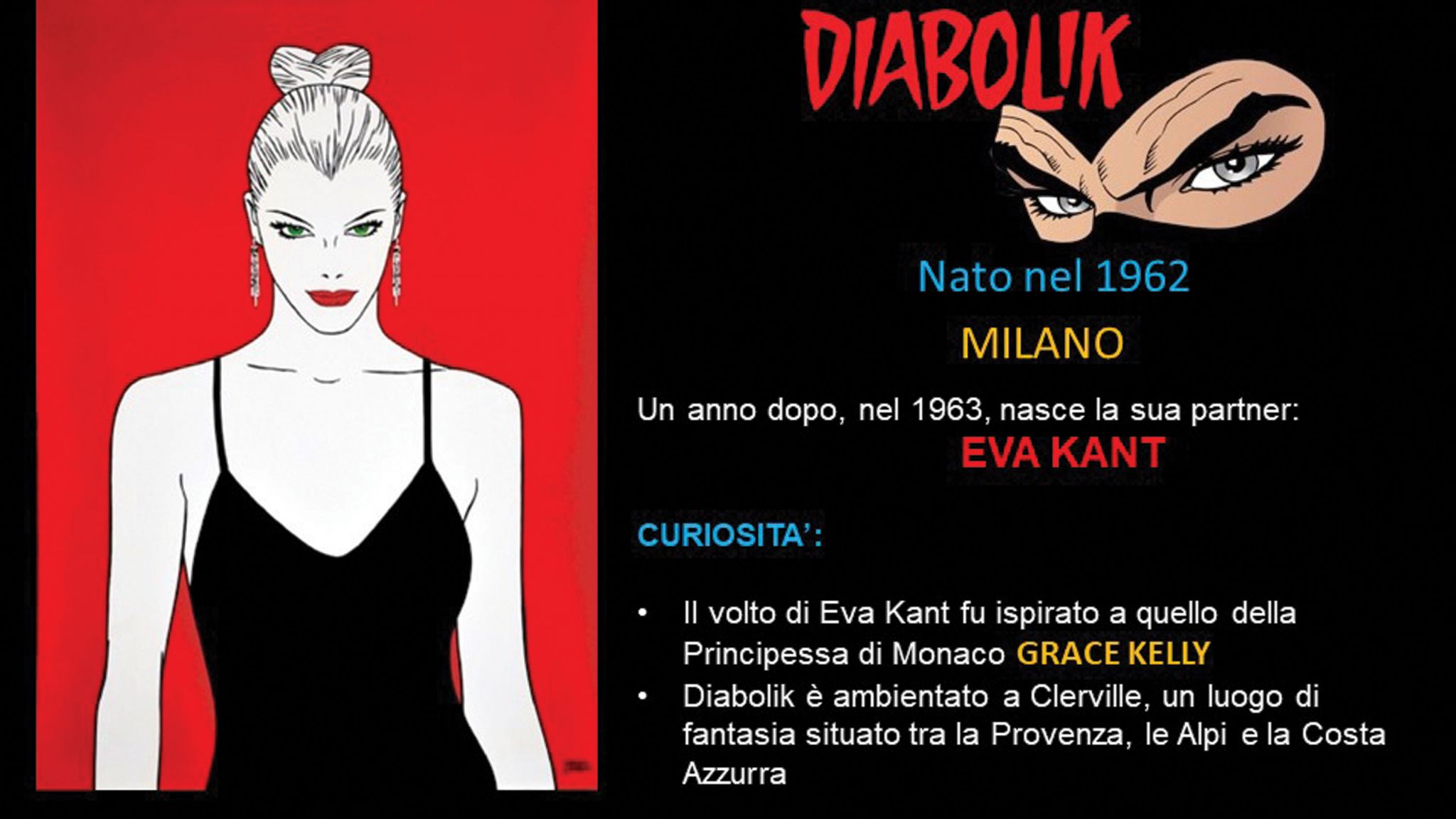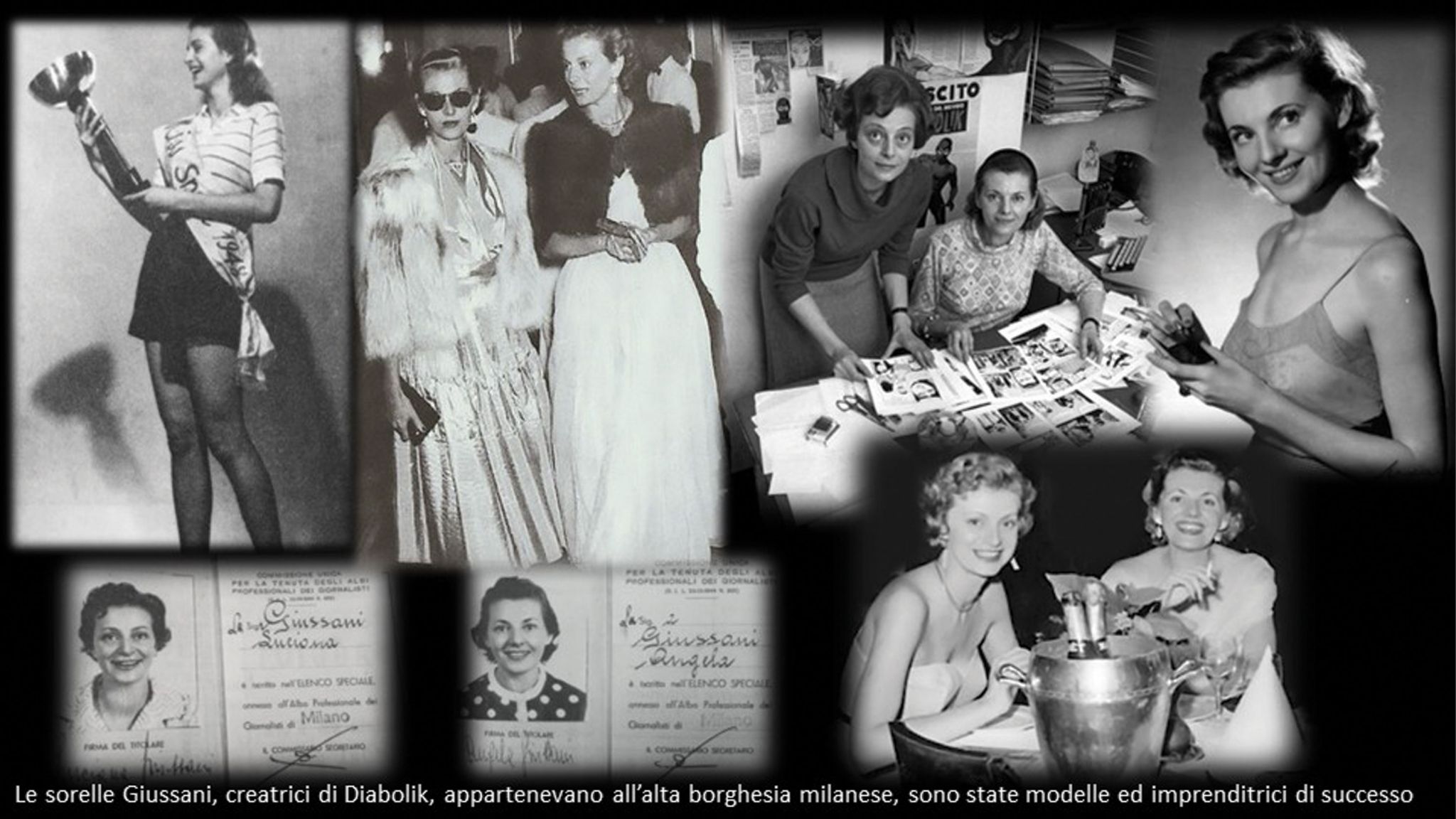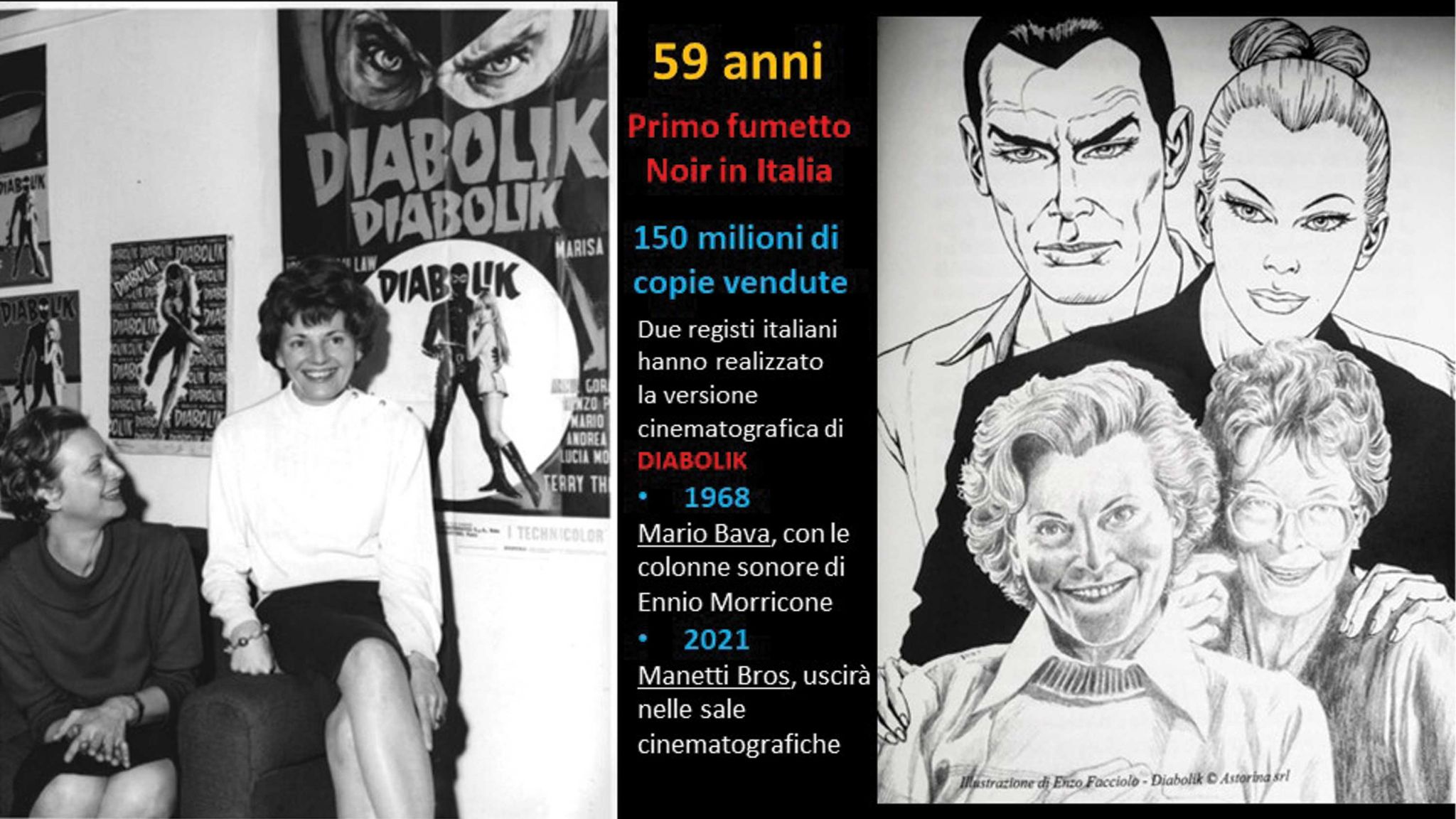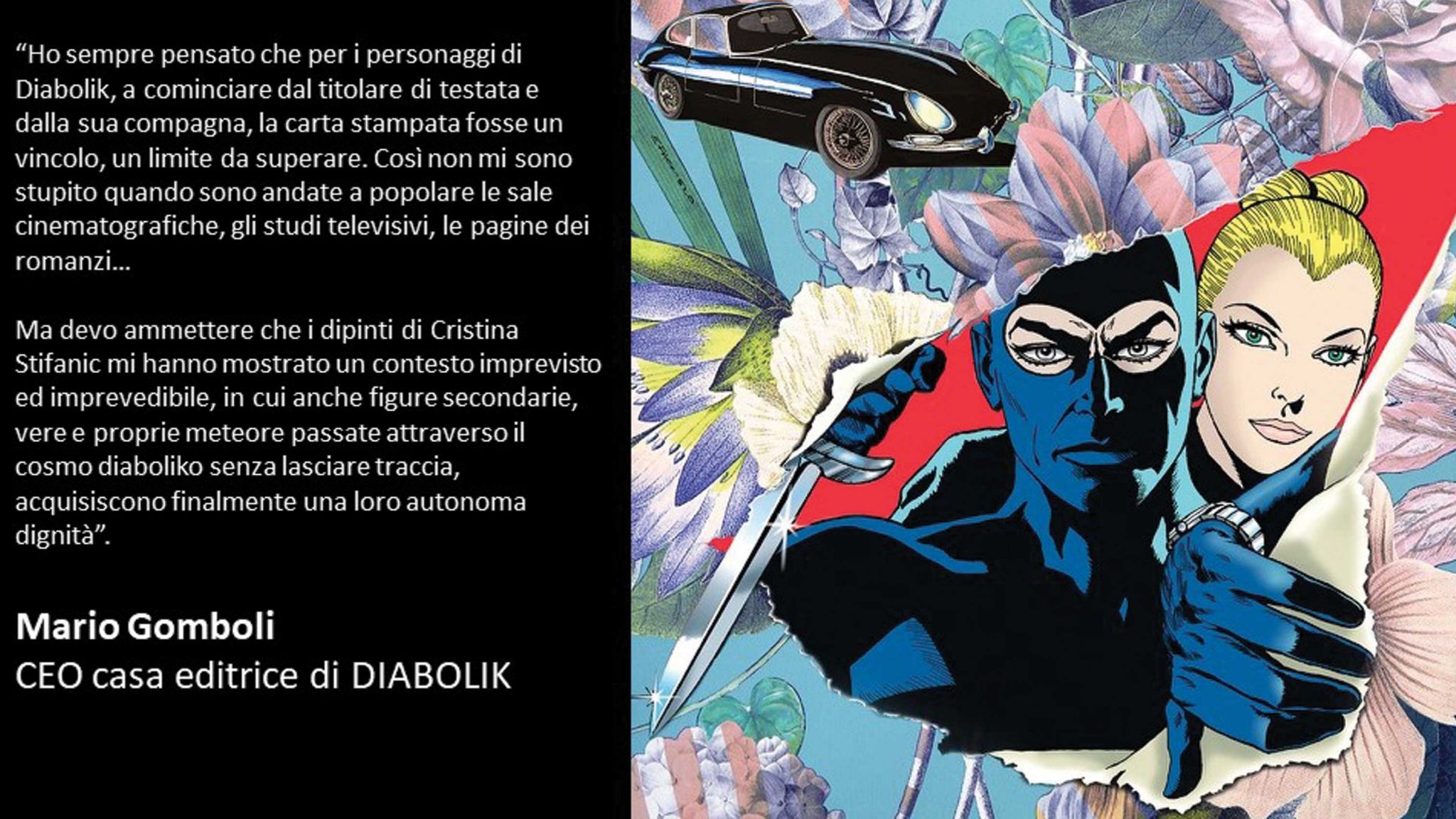 "I always thought that for the characters of Diabolik, starting with the newspaper owner and his partner, the printed word was a constraint, a limit to be overcome. So I was not surprised when they went to populate cinemas, television studios, the pages of novels ...
But I must admit that Cristina Stifanic's paintings showed me an unexpected and unpredictable context, in which even secondary figures,
real meteors passed through the diaboliko cosmos without leaving a trace, finally acquire their own autonomous dignity ".
Mario Gomboli
CEO publishing house of DIABOLIK