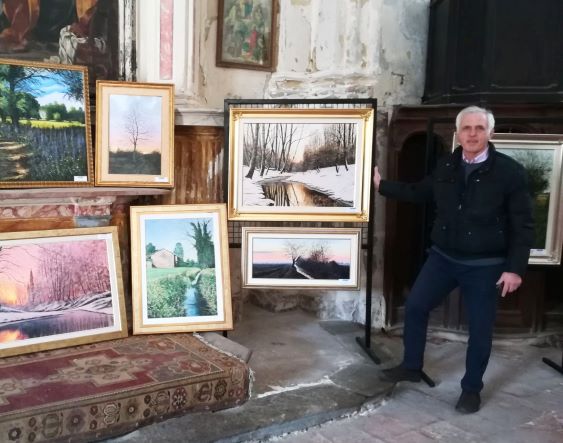 Claudio Costa.

Claudio Costa was born and works in Rho, he has been painting with passion for over 35 years.
Self-taught, he began his artistic career by studying in depth the painting of the French Impressionists, who profoundly marked his way of painting. Nature is for him an inexhaustible source of ideas and emotions. His paintings are present in numerous private Italian and foreign collections, especially in the United States where he stayed for work. He has obtained numerous prizes and awards in various painting competitions.
The subject of his painting is Nature, the ancient Mother giver of gifts and generator of life, captured in its many aspects. His paintings represent fertile countryside, multicolored meadows, lush forests, the magic of snow: ideal rural dimensions that seem to want to stop and capture the "Spirit of Nature".
His painting is optimistic, sunny, so much so as to involve the observer in the limpid purity of the colors and in the freshness of the combinations.
Claudio Costa is also a teacher of landscape painting and watercolor courses, many students who participated with satisfaction in his landscape courses.
SEE ALL ARTWORKS BY CLAUDIO COSTA