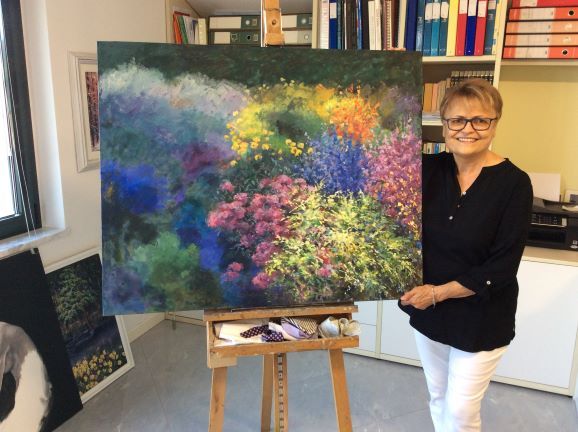 Bruna Bonelli

Bruna Bonelli was born in Lirio, a charming village in the Oltrepo Pavese, lives and carries out her artistic activity in Broni - PV. Her interest in art is manifested since childhood and has now become an indispensable passion. In adulthood he attended painting courses for several years under the guidance of the Pavia master Maggi Pisy, perfecting his technique.
Over the years Bruna Bonelli has been the protagonist of important national and international exhibitions, among others Pavia, Broni, Stradella, Voghera, Piacenza, Ferrara, Milan, Matera, Bologna, Berlin, Lerici, Montecosaro, Stupinigi, Bratislava, Amsterdam, Prague , Salzburg, Alzano Lombardo, deserving numerous awards and recognitions.
The well-known art critic Fabio Bianchi says of her: Like so many luminous stages, Bruna Bonelli's paintings burst into everyday life. They are places and figures of the soul, imbued with joy, melancholy and suspended atmospheres. They are the result of a dreamy interiority, apparently hidden, where it is the invasion of light that redeems them from their isolation.
Bruna Bonelli pauses to investigate the elegance of these timeless spaces, empty but not static spaces, on the contrary crossed by invisible presences, mysterious forces in emotional tension evoked by the artist's pictorial gesture. A painting played on shades of color on the mobility of lights and shadows.
SEE ALL ARTWORKS BY BRUNA BONELLI