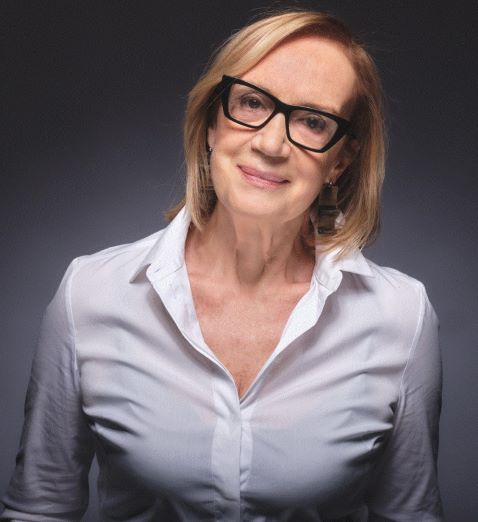 Bianca Beghin
Autodidact painter, Bianca Beghin was born in the province of Padua, followed her humanities studies graduating in Literature, never abandoning her predisposition to art in general, in particular to painting.
At the age of 17 he presented two works in watercolor and ink in a group exhibition at the Antonianum in Padua, the first of a long series.
Throughout his life she undertakes to attend courses to improve his technique until he meets Andreas Kramer, a famous German painter, with whom she studied for 10 years: color and light, the poetry of forms, realism and abstractions, temptations and shades of color, sensuality and abstraction.
Her art is contaminated by the cultural and environmental circumstances of the time, so much so that she finds in the tree the natural symbol that reflects her soul and femininity.
Her trees speak like a writer's pen, they tell and vibrate with many emotions, even those that are felt in observing how much Mother Nature is in danger, while she loves and protects her by raising her magnificence on the canvas.
Her creations have a chromatic charge aimed at the constant search for emotional solicitations, whoever observes one of his paintings feels the need to stop and feel the vibrations grow inside that undoubtedly come out of the most intimate state of consciousness.
The artist Bianca Beghin manages to capture her emotional moment that turns into color and the feelings explored are amazement, regret, liberation, elevation, beauty. Everything brings us back to the femininity that Bianca sees in nature, a sensitive and delicate, courageous and magnetic mother.
The artist Bianca Beghin always obtains the favor of critics in all of her solo exhibitions, a pleasure that she herself declares to always come after the most important, that of being able to paint.
"I create artworks in which the boundaries of things seem to escape more and more and where Art becomes a free and mysterious confession."
SEE ALL ARTWORKS BY BIANCA BEGHIN

Recent exhibitions:
2020 Tempesta Cromatica – Banca Mediolanum – Arzignano VI
La Rinascita – Fondazione Mazzoleni – Alzano Lombardo BG
BAF Bergamo Arte Fiera
Affordable Art Fair Milano- Galleria Expart Italy
Sequenze – Loggia di Noale TV
2019 Arte Investimenti– Milano – Italy
Fiera D'arte Forlì Italy
Paviart – Italy
Arte Padova – Galleria Ess&rre – Padova Italy
Passato Presente Futuro – Rhetie Gallery Vicenza- Italy
Uno Sguardo Oltre Il Visibile – Galleria Città di Padova
Armonia Degli Opposti – Portopiccolo Sistiana- TS – Fondazione Mazzoleni
Blu – Galerie der SozialKasse des Baugewerbs – Berlin
Entazioni Di Colore – Summer Akademie – Bohlen- Thuringer – Germany
Metamorfosi – Galleria Ess&Rre – Roma
L'astratto Che Emoziona – Galleria Artime – Udine- Italy
Resilienza – Loggia Della Gran Guardia – Padova
2018 Sequenzen Malarei aus Italien – Galerie der SozialKasse des Baugewerbs – Berlin
IL PIACERE – Spazio Biosfera –Padova
Iperrealismo E Realismo Magico – Palazzo Zenobio – Venezia
R8 Rassegna Di Arte Contemporanea – Casa dei Carraresi TV Italy
La Natura Che Canta Con L'anima – Castello del Catajo- Battaglia Terme PD Italy
I Luoghi Del Cuore – Artemisia Gallery – Padova- Italy
2017 Arte Padova Italy
Banca Fideuram Padova – Italy
2016 Quarantennale d'Arte Città di Padova- Galleria Cavour - Padova Italy
Collettiva Mistelbach Austria
Quaranta+Quaranta – Senden Germany
Biennale Arte della Saccisica- Centro Culturale San Gaetano Padova- Italy
Awards:
2019 Premio Combat Prize Nominata
2018 Premio Combat Prize Nominata
2017 Lo Sguardo – Concorso Internazionale Arte Contemporanea MAG Padova
"When someone asks me who I am, I spontaneously say:" the color of my artworks ", if you've seen my paintings you will understand what I'm talking about.
The nuances that have colored my life, the thirst for knowledge that invaded me as a child, the ability to react with lively nuances to sorrows, tell of the empathy and courage with which I face everyday life.
The subjects I paint on the canvas speak of my feeling that I gently lay on the silence of the fragility of time and that I cross to climb to the top in search of peace and tranquility. As a writer I tell the joys, the changes, the sufferings and the victories of life, but instead of the pen I use colors.
At the beginning of my experience I painted for pleasure, the sun mixing colors and smudging canvases filled me with joy, what I ignored as a girl was how this passion would turn into an adult lifeblood. In searching for my soul, I felt the need to pay homage to nature by choosing a symbol: the tree.
A haughty and changing expression of the passage of time, for me it is the representation of femininity, a sensitive and delicate, courageous and magnetic mother. The tree changes with the succession of the seasons, exactly as we change along the course of life. If you look at it, it has no filters as it does not have a soul and all the emotions that come from there I transform them into colors which I then share on the canvas.
If in the soul I recognize the truest part of the human being where the cornerstones of life lie, the tree is the essence of nature, it's necessary nucleus without which there would be no life. If the metaphor works, the question I often ask myself would have a double meaning: "Are we paying you respect?"
The Vaia storm that destroyed the alpine forests of Veneto, Trentino and Friuli on 29 October 2018 is one answer. 14 million fallen trees, mainly spruce, on an area of ​​over 40,000 hectares. This is what leaves the fury of a disrespected nature that rebels, this is how the emotions I feel emerge strong and force me to observe, to understand, to reflect. My cry are the colors with which I pay homage to its magnificence as well as the urgency to defend it.
I don't own my art, I get rid of it as soon as the painting is finished and with a loving gesture I hand it over to you who enrich it with your experience, your feeling, your being. I really like talking about vibration when I get to work, it is a feeling that many colleagues understand because they have experienced it. For me it is a symphony, only colors and tones vibrate instead of notes and the painting produces multisensory perceptions by touching deep chords and instinctive stimuli that belong to me.
Take for example the emotions of the woman, another subject that I love to interpret and that I propose as delicate as a petal, intriguing and mysterious as the nuances that intertwine, spiritual and inviting, romantic and strong.
The colors I choose to represent the feminine essence are none other than the psychic temperature of my being, the deep sensation of my soul. Without presumption, I believe it can be shared by all women because by observing a painting, so they tell me, they recognize their language, a trace, an emotion, which certainly belongs to an intimacy that I do not have the privilege of knowing. This is the pictorial journey I have made in all these years, if anything, a handful of words may be enough to explain it. I tried to tell you a little about myself, about what I feel and feel while I paint.
I hope I managed to get you into my world, even if it is enough to pause a few more moments on my artworks to understand my true essence. "
Bianca Beghin
Critics of Erica Lacava.
Bianca Beghin's work thrives on emotions. You have a simple syntax, consisting of a few essential elements: trunks, branches soaring towards the sky, a supporting ground. Among these, the sky rises, like a blanket made of different fabrics in which the branches are the seams, like a decorative stained glass window with an art nouveau flavor. But Beghin's works have very little decorative elements, focused as they are on the moment, on the present breath, on the fixation of a moment, whether pleasant or painful. The titles of the works refer to the heartbeat of these moments, which become intimate confession and narration of acts of lived experience. Shared souvenir postcards, in which time stops in crystallized images, agglomerations of sensations that carry with them the scent of Proust's madeleines.
Beghin's works are concretions of memories, in which the woods become places of the soul. The memory, detaching itself from the object, becomes pure expression from physics, dyeing the trees with red, blue, green, making them lose their natural connotations. The anti-naturalistic approach to color, of clear expressionist ancestry, is combined here with a highly symbolic component that makes the tree the metaphor of human life, with its seasons, its moods, its firm resistance to bad weather and the signs that these they can leave on the skin. The trunk, smooth and dry, devoid of leaves, becomes a metaphor for the human body, stretched in an ode or afflicted and portrayed on itself. In these metamorphoses of the tree in the body, and of the body in the tree, the figuration slowly disappears to give way to a pure lyricism that is expressed through a free use of color, which eats the contours of things, unravels them, returning us to the seen what can be read as the materialization of a feeling.
Beghin's poetics are in principle a-descriptive and a-figurative. Starting from a brief reference to the object, which remains latent, the artist abstracts himself by working by subtraction, slowly removing any material reference to things. In her recent works we can see trees, fields and seasides getting lost in dense patches of color, thrown with spatula or poured, pure, in an instinctual way. In what remains of the landscape, following the thread of memories as through the fog, the fabric of reality flakes off, the lines break and traces of the informal appear.
She does not deny Bianca Beghin's past, but she incorporates it into herself and surpasses it, knowing that she will leave traces of it under the skin of the work, like a watermark between the meshes of color. The emotions that guide her hand are the same, the horizons as well. For those who know her work, it will not be difficult to find familiar figurative references and, by clinging to a branch, jump into the painting through it. Here he will be welcomed by a more intense transport, now no longer containable, which literally explodes to give us the image of pure emotion.
Erika Lacava