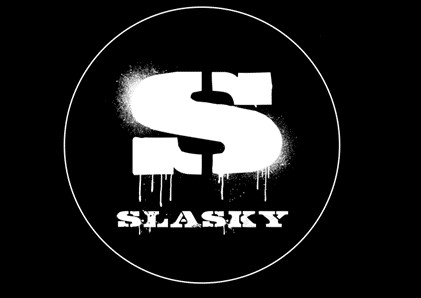 Slasky.
Slasky is an established Italian artist who works in the "Neon Urban Classic" style. His artwork is a fusion of urban, classical and contemporary pop-art influences. The Neon Urban Classic Collection is a selection of pieces in which classical works of art have been combined with contemporary digital art techniques, combining tradition and modernity. His portfolio of artworks encompasses a wide range of contemporary styles: graffiti, street art, pop, digital art and mixed media collages. In defending the meaning of digital art, Slasky has become one of the most influential artists in this genre.
"With the Neo-UrbanClassic series I go in search of the temporal and cultural space where then everything finds a sense ... where I mix classical beauty with the unsightly like that of graffiti and tattoos ... I am inspired by life, by the story of the character, from the mark it has left or continues to leave. "
"Art is not representing new things, but representing them with novelty".