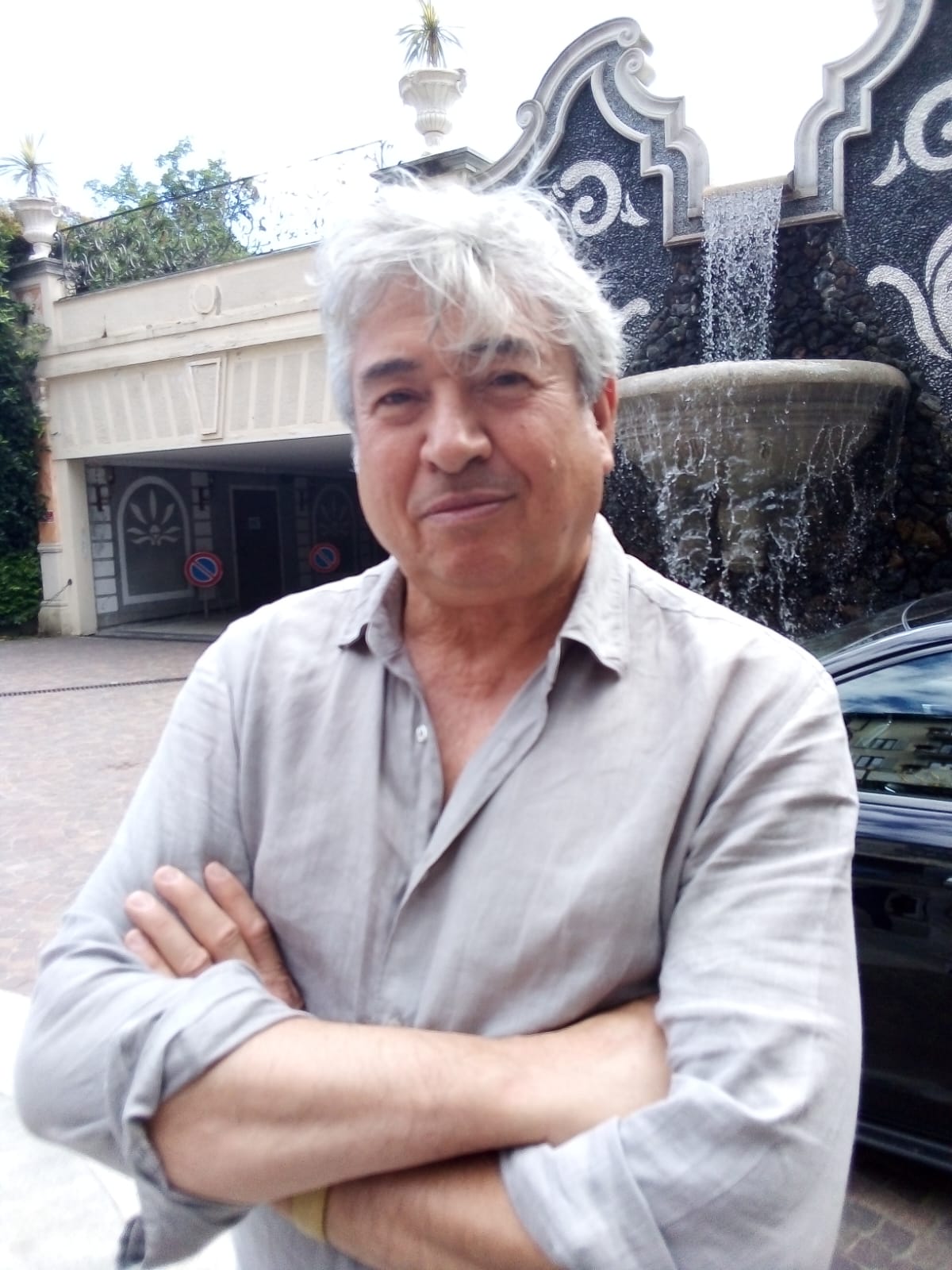 Antonio Deodato.
My name is Antonio Deodato, I was born on 4 August 1957 in Cenadi, a small town in the Calabrian hinterland, in the province of Catanzaro.
Since I was a child I have had a great love for painting, drawing everything I see around me.
At the age of about nine, I was fascinated by movie posters, which at the time were drawn and painted. I go all the Dominicas, in the company of my friends, to the cinema of
nearby town, where I am enchanted by the movie posters. At the same time, I think all of this could have ended sooner or later, giving me the desire to stop the time, daydreaming
of transforming those posters into something that could last over the years.
At the age of fourteen, I moved to Milan and found a job, but painting remains my great passion. So I start collecting movie posters and advertising on tin and transforming them, placing them
on canvases and practicing tears, as if to symbolize the wear and tear of time that passes. These tears and works take shape and recreate my dreams as a child.
Today I am a 65 year old who has not lost the enthusiasm of working on posters and advertising signs. All this today represents my world, which I try to convey and represent
to people through my works.
I think that each of us must keep within himself a small part of the child he was to live life with enthusiasm. I still live it like this, expressing all the sensations and emotions that
Personal exhibitions:

- Rho, from 13/03/21 to 20/03/21, Geometry of color
- Legnano, Largo Tosi 3, December 2021. Poster & Réclame.
- Milan, 2007, Poster Exhibition
Non-personal exhibitions:
- Montechiari, 7/10/2015, Thirteenth Contemporary Art Market Exhibition.
- Erba (CO), from 16 to 19 May 2008, International Exhibition of Contemporary Art.
- Venice, from 17/06 to 1/07/2011, Biennale of Contemporary Art.
Television exhibitions:
- Milano Starmarket, from 2005 to 2008
- Telebergamo, from 2005 to 2008