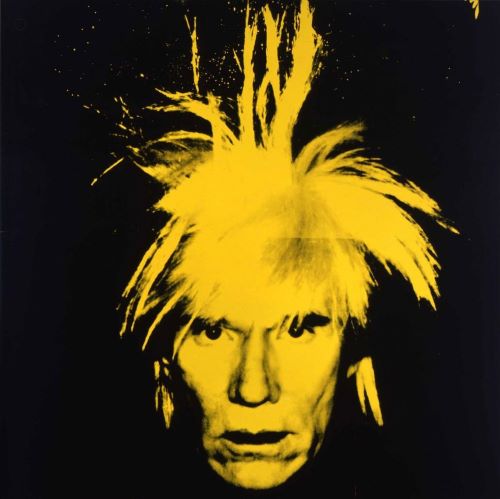 Andy Warhol

Andy Warhol, pseudonym of Andrew Warhola Jr. (Pittsburgh, August 6, 1928 - New York, February 22, 1987), was a painter, graphic designer, illustrator, sculptor, screenwriter, film producer, television producer, director, cinematographer and actor American, predominant figure of the Pop art movement and one of the most influential artists of the twentieth century.
Andy Warhol, fully considered one of the greatest artistic geniuses of his century, was born in Pittsburgh (Pennsylvania) on 6 August 1928: son of Slovak immigrants of Ruthenian ethnicity, his real name is Andrew Warhola. Warhol immediately showed his artistic talent, and studied advertising art at the Carnegie Institute of Technology in his city, between 1945 and 1949. He then moved to New York where he worked as an advertising graphic designer for some magazines: "Vogue", "Harper's Bazar "," Glamor ". He also works as a window dresser and makes his first advertisements for the I. Miller shoe factory.
In 1952 he held his first solo show at the Hugo Gallery in New York. He also designs sets. In 1956 he exhibited some drawings at the Bodley Gallery and presented his Golden Shoes on Madison Avenue. He then made some trips to Europe and Asia.
Around 1960 Warhol begins to make the first paintings that refer to comics and advertising images. In his works, Dick Tracy, Popeye, Superman and the first bottles of Coca Cola appear.
He began to use the printing technique used in screen printing in 1962, turning his attention to the reproduction of common images, worthy of the title of "symbolic icons" of his time, including cans of soup. His artistic activity counts many works of art, thanks above all to the help of the screen printing system, which allowed the reproduction in series, key to his success. The favorite subjects were objects belonging to the world of American consumerism, which from the supermarket shelves entered museums and exhibitions in a provocative way; protagonists were also the famous faces of the time who inevitably became icons. It also deals with tense themes, such as Car Crash and Electric Chair. The so-called Pop-art starts from his "neutral" and banal style.
On June 3, 1968, a radical feminist and a frequent artist of the "Factory", Valerie Solanas, shot Warhol and his then partner, Mario Amaya. Both survived, despite the very serious injuries reported by Warhol had made fear the worst. Warhol's public appearances after this incident declined dramatically: the artist refused to testify against his assailant.
He died 58 years old in New York on February 22, 1987, following a gallbladder surgery, after having made Last Supper, inspired by Leonardo da Vinci's Last Supper. The funeral took place in Pittsburgh, his hometown, and a suffrage mass was celebrated in New York. In the spring of 1988, 10,000 objects owned by him were auctioned at Sotheby's to finance the "Andy Warhol Foundation for the Visual Arts". In 1989 the Museum of Modern Art in New York dedicated a major retrospective to him.
After his death, the fame and price of the works grew to the point of making Andy Warhol the "second most bought and sold artist in the world after Pablo Picasso".
See all artworks by Andy Warhol