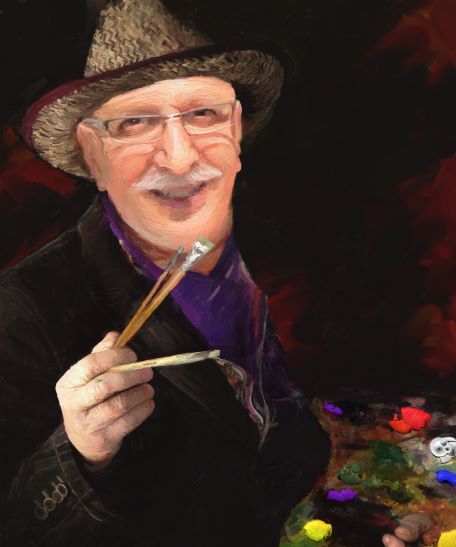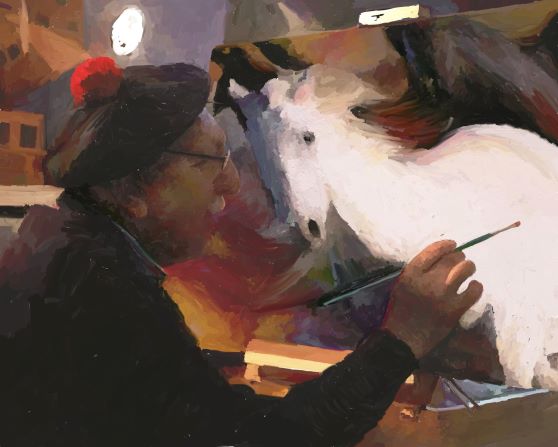 Adriano J. Tommasi
Born in June 1949, he lives and works in Milan in his studio in via Ponte Seveso 28.
He attended the Brera Academy and graduated with honors in painting and graphics from the Istituto d'Arte Superiore of the Castello Sforzesco in Milan.
Immediately included in the job, Tommasi works in the field of corporate communication (advertising, promotions, packaging, events ...) signing as art director campaigns for prestigious brands such as Alfa Romeo, Olivetti, Montedison, Bayer, ...
He coordinates with the Marconi Gallery 12 ARTISTS FOR ALFA ROMEO, publishes ALFA EFFECT together with Cerri and Intra, publishes for the Milan Triennale The catalog volume at the exhibition "Plastic materials in art on behalf of Montedison.
At the same time, he continues in his pictorial path that sees him face the figurative techniques with an never banal approach, intervening on the canvas with material contributions: fabrics and laces enrich the figures, playing on the eternal alternation of reality and fiction in the artistic representation to land then to digital painting.
He participates in numerous collective and personal exhibitions receiving flattering critical and public successes.
This year he was present at the international modern art fair in Genoa together with the historic "Artists Association of Via Bagutta".
He took part in various competitions, not least that of last year in Portami Porta Romana bella, where he won first prize with the painting La danseuse et le toits de Parìs.
Several of his paintings depicting his Milanon have been chosen and permanently displayed in the pinacoteca of the Compagnia delle Imprese.
REVIEW
Graphic? Artist? Art Director? Esthete? Digital painter?
How do you give an unambiguous description of who has spent a lifetime crossing the boundaries between art and pure creativity, shuffling the cards and escaping any classification with meticulous perseverance?
Images taken and processed through the computer, shapes bent to the author's vision, interpretations of reality that expand in spaces, taking on colors and textures that are now dense and full-bodied, now nuanced and evanescent.
Tommasi seems to catch the images with a participant gaze, filter their nature and reinterpret their essence through the meshes of technology, to finally fix them on the canvas to welcome the final intervention: fluid acrylic brush strokes or more full-bodied enamel and other plastic substances physicality enhance the composition, emphasizing the references, the complexity of the quotes, the singularity of the stories.
Contemporary immediacy and timeless evocations merge in a poetic vision without words, or rather with words transformed into shapes and chromatic gradations, in the eternal concatenation of creative expression that becomes pure energy, bringing color and warmth to everyday life: even in times often gray like the one we are experiencing.
Giulio Carloni
SEE ALL ARTWORKS BY ADRIANO J TOMMASI