Description: SCULPTURE CLAUDIO PERINA " BALLERINA " size L 34 x H 83 x P 15
---
Sculpture - Title " Ballerina " by Claudio Perina .
Sculpture in resin and puzzle. Base in plexiglass.
Year 2018 - Size L 34 x H 83 x P 15 cm.
Unique piece - Certificate of Authenticity.
Translated
" mixed-media
art " is mixed material art (or in Italy called "miscellanea").
It is a very modern and popular form of art that originates from the fundamental visual arts which are: painting, drawing and sculpture. Mixed media is a work of art in which more than one medium or material has been employed.
Assemblies and collages are two common examples of art using different media. They will make use of different materials including: fabric, paper, wood, and found objects.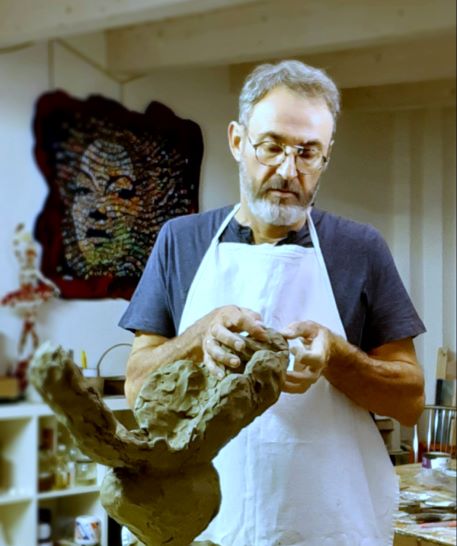 Claudio Perina
He was born in 1965 in Verona. He began to paint with clear autonomy in 1978 led by masters who were able to qualify his basic training and "extract" the inner artistic spirit, starting to immediately get encouraging results; since then there have been countless exhibitions, collective and personal, in Italy and abroad, receiving flattering criticisms and publications in various art magazines. The continuous research has pushed him, over the years, to get out of the classic schemes of painting, coming to the use of resin as an alternative support to the canvas and to the use of puzzle pieces as valid substitutes for oil colors. Freed finally the boundaries of form and corners, typical of the frames of oil paintings, the doors are opened to infinite irregular and rounded shapes, conquered randomly by the drafting of the liquid material.
Information request
---