Description: OIL ON CANVAS IRMA SERVODIO " RIFLESSI DEL TEMPO " size L 100 x H 70 cm.
---
Oil on canvas - Title " Riflessi del tempo " by Irma Servodio .
Year 2017 - Size L 100 x H 70 cm.
Unique piece - Certificate of authenticity.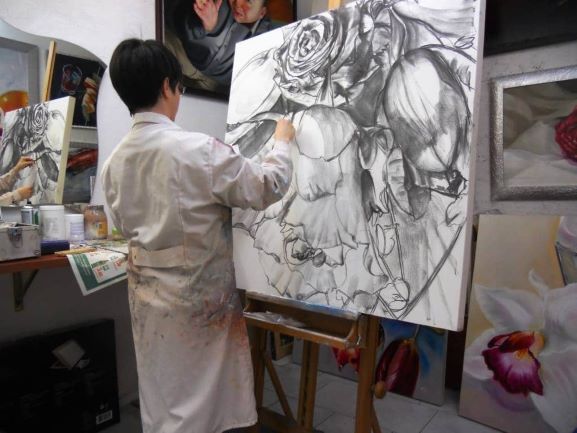 Irma Servodio.

Irma Servodio was born in Benevento. From an early age she attended the workshop of her grandfather Domenico Servodio, where she began to become familiar with brushes and colors. The first works created with mixed techniques already herald the interest in naturalistic subjects and realistic investigation. Over the years she has increased his training by restoring various wooden and clay statues, together with his father Remo, restorer. She graduated from the State Art School of Benevento and then specialized in Medieval History at the "Federico II" University of Naples. At the same time she perfected her painting technique in the art workshop of Maestro Mario Ferrante. She participates in numerous exhibitions and in 2010 she inaugurates her first solo exhibition entitled "The breath of matter" at the Mazzoleni Art Gallery in Alzano Lombardo (Bg). Her artworks are present in various private collections both in Italy and abroad. She currently lives and works in Stezzano (BG).
Information request
---